Additive Manufacturing / 3D Manufacturing
Defense Budget Promotes Additive Manufacturing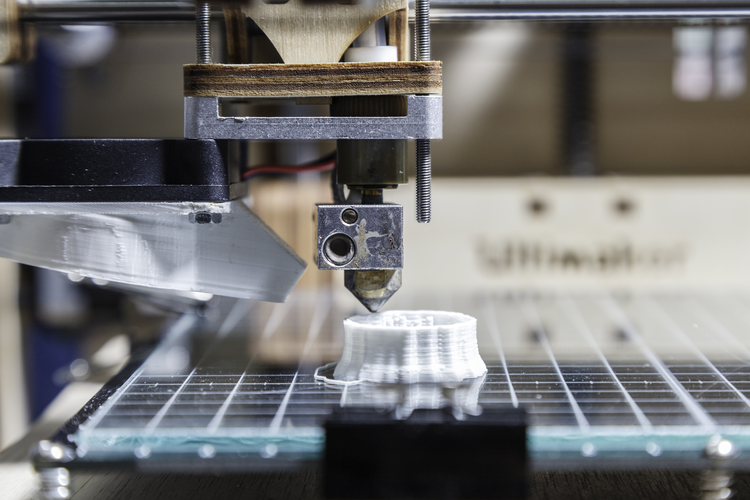 The upcoming U.S. Department of Defense Authorization bill, which is the law used to specify Department of Defense spending for the upcoming year, will reach the Armed Services Committee with language requiring updates on the use of additive manufacturing, including 3D printing technologies. More specifically, the committee will direct the Secretary of Defense to provide a briefing on the military's plans to develop and improve the use of additive manufacturing by December 1 of this year.
That briefing is to include:
Plans for developing quality assurance standards.
Ways to leverage current manufacturing enterprises and institutes.
How additive manufacturing will be integrated into bases of operation.
The bill goes on to cite the, "significant possibilities that additive manufacturing, or 3D printing, will provide to the Department of Defense, both in revolutionizing the industrial supply chain, as well as in providing radically new technological capabilities." The underlying thought is that the inherent characteristics of this technology could allow for quicker, performance-based adjustments to a wide range of equipment that supports logistical, operational, and tactical military needs.
So instead of filling out order forms for a new firing pin, that critical part could be printed in the armory.
Insights
This appears to be mixed news for suppliers. Although more funding could signify an increase in spending on equipment and materials related to additive manufacturing and 3D printing, it could also cut some suppliers out of the supply chain if a 3D-printed substitute part can be created on site.
However, if the DoD can provide specifications and quality control measures specific to 3D-printed parts, it would also shorten leads times and allow current and new manufacturers and suppliers to provide key parts and equipment more quickly.
In addition to the biggest benefit, this could also be the largest obstacle. The harsh environments that military equipment and systems are exposed to will require a great deal of testing and result in exceptionally stringent requirements.
Another aspect to consider is the developmental element of the Secretary's mandated briefing. By discussing what the DoD is researching and seeking additive manufacturing applications for, the door could be opened to private sector service bureaus. They could potentially access some of this data or at least the insight, in developing new military solutions. This would be a win-win as the DoD gets a better solution, but economic benefits are retained by the company.
Related