Cutting Tool Purchases Continue to Climb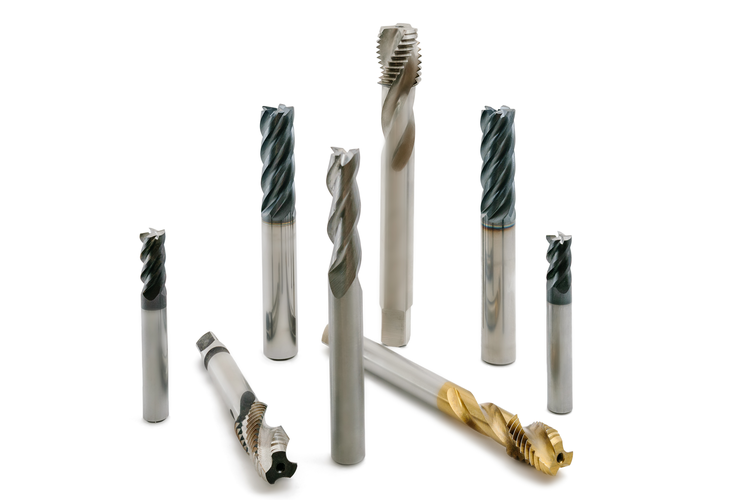 June U.S. cutting tool consumption totaled $186.57 million according to the U.S. Cutting Tool Institute (USCTI) and AMT – The Association For Manufacturing Technology. AMT and USCTI represent companies that develop, produce, and distribute cutting tool technology and products.
These numbers for June are down 2.8 percent from May, but up 6 percent when compared with totals from a year ago. With a year-to-date total of $1.095 billion, 2017 is up 5.8 percent when compared with 2016.
These numbers are based on information collected from companies participating in the Cutting Tool Market Report (CTMR) program. Officials are pointing to an economy demonstrating slow, but steady growth and buoyed by higher consumer confidence as contributing to the strong sales numbers, which they feel should continue throughout 2017.
In particular, manufacturers and distributors of these tools are seeing automotive and aerospace manufacturing at the forefront of the increased demand. However, the market is still looking for improvement from the housing, agricultural/off-road, and energy markets – especially gas and oil.
Insights
The cutting tool market appears to be a synopsis of the overall manufacturing marketplace. Automotive and aerospace manufacturing are up due to increased government spending and innovative technologies. Despite concerns about the housing market, it remains healthy, but has been operating a "new normal" over the past five years in which there have been a record number of new housing starts.
The energy markets represent somewhat of a paradox. In general lower prices are good for consumers at all levels, which encourages stronger, across-the-board spending. However, lower prices spurred by strong inventory levels and more efficient consumption translates to uneven ebbs and flows in production. While the U.S. is producing more oil, prices are down, which translates to lower profit margins and less internal investment.
Related