Customer Experience in the Supply Chain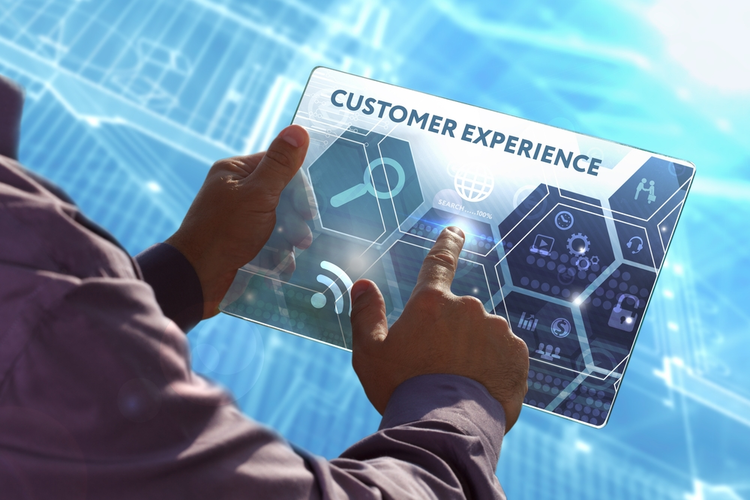 As consumers are presented with an ever-growing number of purchasing options, top-notch customer service is becoming an increasingly important value proposition. All it takes is one unhappy customer and a catchy hashtag to go viral, and the seeds of negativity are planted. Certainly, there is still value in satisfied customers who can serve as promotional agents on social media, sharing positive experiences and good reviews. But long gone are the days when customer complaints were relegated to quiet redirection, (e.g. "Please speak with our customer service department.")
Retailers are keenly aware of the power behind the voice of the customer. Consumer engagement does not cease once the transaction ends. For example, Amazon Restaurants allows customers to track the delivery of their food orders, and should something go awry — such as a late delivery or an incomplete order — the customers can send a message with their phone number and prompt Amazon to call them. Amazon also notifies the customer when the order is on its way and sends follow-up emails stating, "We delivered your order in X minutes." Amazon doesn't simply disappear after the order has been placed; they're part of the customer's journey throughout — and after — the entire transaction.
The Voice of Customer in Supply Chains
No matter where a company is located within the supply chain, whether dealing with B2B or B2C interactions, there are customers at every stage. With the business sector continuing to globalize, communications systems becoming increasingly digitized, and the new generation of consumers expecting instant gratification, supply chain actors across all types of industries are facing mounting pressure to enhance their customer experience.
The technology is readily available. Customer relationship management software (CRM) can send automated emails and text messages, and GPS and RFID or QR code systems can collect data and send real-time updates to customers regarding delivery dates and times while offering advanced package tracking capabilities. Furthermore, machine learning and AI algorithms are becoming increasingly sophisticated and precise, allowing industry professionals to easily analyze perceived company performance against customer reports.
But the question remains as to whether current CRM systems are aligned with the supply chain industry. In a survey conducted by Convey and eft Supply Chain & Logistics Business Intelligence, 66% of 200 retail supply chain respondents reported that "existing systems do nothing to improve customer experience." And only 3% of retailers "have current systems that fully support efforts to improve the customer experience." However, some companies, like Amazon, have managed to implement effective CRM systems. While this does not necessarily translate to 100% customer satisfaction, Amazon's data collection and analysis methods serve as a good model for other companies to learn from.
There is a short-term investment involved in incorporating new CRM software or updating existing software, but the long-term benefits — aligning with customer expectations and improving overall customer satisfaction — can bring about significantly enhanced customer loyalty, boosted brand reputation, and of course, increased profits.
Image Credit: Photon photo/Shutterstock.com
Related