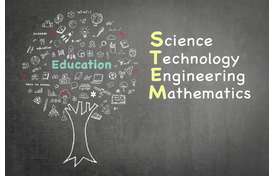 The issues surrounding the industrial skills gap and the drive to advance STEM (Science, Technology, Engineering, and Math) education are nothing new to the U.S. manufacturing sector. However, two companies recently partnered to address some of these concerns.
Educational software maker Tynker and drone manufacturer Parrot have teamed up to provide students as young as seven-years-old with the ability to grow their programming and engineering skills. While software programming and remote controls for drones sound extremely complicated, both companies have devised tools that allow for a simplified introduction to these topics, as well as the ability to escalate the complexity of projects as student knowledge grows.
According to the company, more than 60,000 schools currently use Tynker's block-based coding language in both introducing and advancing programming skills. Their presence simply needed to be complimented with an application that was universally intriguing. This is where Parrot and their wide range of drone offerings entered the picture.
By ensuring compatibility between the Tynker software and Parrot drones, a new $150 bundle provides the Mambo Minidrone and a six-month software subscription. This package allows students to establish a platform run on a mobile device to control the drone remotely. An included flight simulation program even allows for testing without potentially damaging the drone. And because of the overarching compatibility, the code the students begin using works on all of Parrot's drones.
Tynker's software utilizes the same platform used in popular electronic games. So, the block-based coding language can even be integrated into games like Minecraft. This familiarity and ability to expand its applications help students to increase initial interest and learn more quickly.
Related