Conveyor Belt Market Poised for Growth in 2019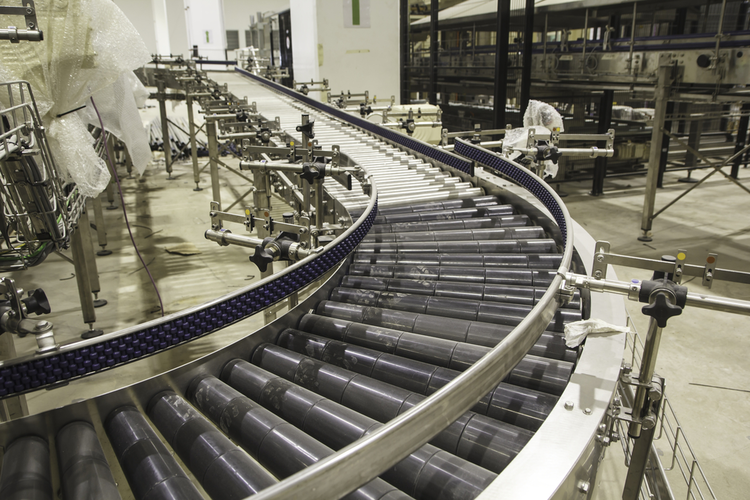 Conveyor belt systems are an unsung but vital tool in modern industrial facilities. Crucial in process automation, these material handling devices transport bulk materials across a manufacturing or distribution facility, removing the need for a lift truck or other form of manual movement and increasing production speed, efficiency, and output.
Used to perform several functions in industrial applications, including finishing, material handling and fabrication, assembly, distribution, and order fulfillment, conveyor systems are also used for harvesting, seed coating, grain processing, and storage in agriculture.
Projected Growth
The global conveyor belt market is set to reach an estimated value of U.S. $6.3 billion by the year 2023 at a CAGR of 3%. This growth can be attributed to the following industries:
Manufacturing/Industrial
In the industrial sector, this growth is fueled largely by growing demands in the power, mining, manufacturing, and construction industries. Heavy competition in these sectors has also forced companies to become reliant on tools and equipment, such as conveyor belts, that increase their productivity, efficiency, profitability, and ability to automate processes.
Airlines
The airline industry, which has seen astronomical growth in the past decade, is also expected to contribute to the increased use of conveyor belts due to the subsequent rise in terminal expansions, passenger traffic, and baggage transportation.
Agriculture
With the world's population expected to reach almost 10 billion by the year 2050, food demand is anticipated to increase anywhere between 59% and 98%. Agricultural companies and farmers worldwide are increasing their use of conveyor belts to enhance productivity in an attempt to keep up with projected demands.
International Demand
In terms of growth contribution by region, Asia is seen as the leading market, followed by North America and Europe. Other regions expected to influence conveyor belt market growth include the Middle East, Africa, and Latin America.
Excessive supply from conveyor belt companies is, however, anticipated to limit market growth. Until demand outpaces supply, oversaturation of inventory will negatively impact market growth. Despite this, investors and industry experts remain optimistic that the conveyor belt market will continue to flourish and meet its projected growth target.
Image Credit: noomcpk / Shutterstock.com
Related