Component Shortages Impact iPhone Production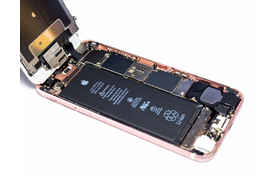 Before the onslaught of promotion, the lines extending around city blocks, and the giddiness experienced by early adopters when laying their hands on the newest gadget promising to change their lives … is the need to actually make the product. And in the case of Apple's heavily anticipated iPhone X, that means ensuring contract manufacturers and component suppliers around the world are ready to meet the anticipated demand.
Analysts are speculating that as many as 90 million of the new phones will be made in the final quarter of 2017. This means suppliers of microchips, particularly those with advanced storage capacities, and the yet-to-be-confirmed OLED screens and fingerprint touch sensors need to be ready. The device marks the 10-year anniversary of the iPhone.
Projections have production of X models reaching 250 million in 2018. The demand for the new phone could take the number of iPhone users to over 800 million by the end of next year. Matching these demands will be vital in keeping future updates on schedule.
These projections are important not just for retailers and manufacturers of Apple's products, but obviously for the supply chain as well. If Apple wants to commence full-scale production in September in order to ship and sell in October, all the component suppliers have to be ready.
It's rumored that the X model launch has already been delayed by a month or more due to component shortages. The primary culprits appear to be those associated with 3D sensing capabilities in the OLED screen and the additional data storage needed to handle the increased amount of media generated by users.
Related