Competing Against E-Commerce Giants in the Age of Amazon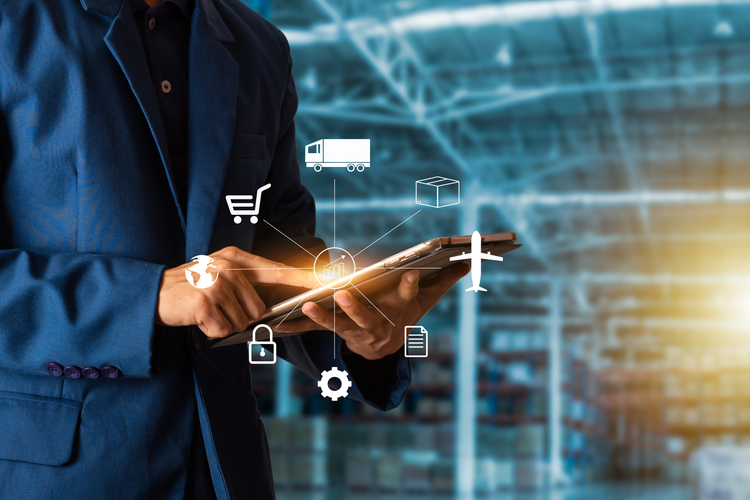 E-commerce giants — most notably, Amazon — have drastically shifted the B2B purchasing process. Today's customers expect comprehensive, up-to-date product data, as well as the ability to compare products and pricing quickly and easily.
Several recent studies examining what's commonly referred to as "the Amazon effect" illustrate this phenomenon.
Jumpshot's recent "Competitive State of E-commerce Marketplaces Data" report, for example, shows that 54% of all online product searches began on Amazon in the second quarter of 2018, up from 46% in 2015.
Meanwhile, a May 2018 Adeptmind survey shows that nearly half of U.S. internet users — 46.7% — started their product searches on Amazon, compared to the 34.6% who turned to Google.
How the Amazon Effect Is Changing the World of B2B E-Commerce
Considering Amazon's ever-evolving supply chain strategies, which continue to provide customers with high responsiveness and optimal ease of use, these numbers aren't surprising.
But they should be of particular concern to industry players: A recent Forrester study found that as of the first quarter in 2017, almost 40% of B2B buyers were completing purchases on Amazon. And in 2015, 30% of B2B buyers said they finished purchases on distributor sites, but two years later, that percentage had dropped to 16%.
Amazon's convenient, highly accessible e-commerce platform is only getting stronger. The company is investing heavily in robotics to speed up warehouse picking and packing processes, and the recent announcement of the split headquarters — with one to be located in Queens, New York, and the other in Arlington, Virginia — have reverberated throughout the nation. Also in the past year, Amazon announced a new 800,000-square-foot fulfillment center in St. Peters, Missouri.
OEMS, Distributors, SMBs Struggle to Keep Up
As Amazon's growing footprint continues to change the face of American industry, original equipment manufacturers (OEMs) and distributors alike are finding themselves at a crossroads — pay a fee to join Amazon and help ensure visibility, or remain independent and risk being left behind.
To compete with Amazon and other e-commerce giants, industrial and manufacturing companies must take stock of their current e-commerce strategies. Many small- and mid-size distributors are finding themselves unable to compete with big names like Grainger and MSC, while many OEMs lack the time and resources to provide consistent, up-to-date data to an entire network of suppliers.
To Compete with Amazon, Thomas Connect Offers Product Data Solution
For OEMs and distributors looking to stay competitive, Thomas Connect, a new proprietary platform from Thomas, offers a solution.
Built upon a proven product experience management platform that has helped both OEMs and distributors sell millions of products and parts online, Thomas Connect makes it easy for OEMs to provide consistent, up-to-date product and pricing data to all of their sales channels. Distributors, in turn, can then quickly and easily populate their own sites with detailed, easily comparable, OEM-approved product data — including CAD and BIM models.
The platform seamlessly integrates with users' websites, leveling the e-commerce playing field to allow smaller distributors to compete in today's ever-shifting market.
Tony Uphoff, Thomas president and CEO, emphasized the importance of maintaining visibility in the competitive B2B e-commerce space. "Today's buyers," he says, "are as much as 70% of the way through the buying process before they reach out to a supplier.
"Thomas Connect helps OEMs and distributors get their product info in front of those buyers in the early design and evaluation stages of the process, which increases [the] likelihood of getting spec'd into the customer's design."
To connect with your first distributor for free, or for more information on how to get started, click here.
Image credit: Photo By ToRz / Shutterstock.com
Related