Commerce Dept. Hands Out $4M to Small Businesses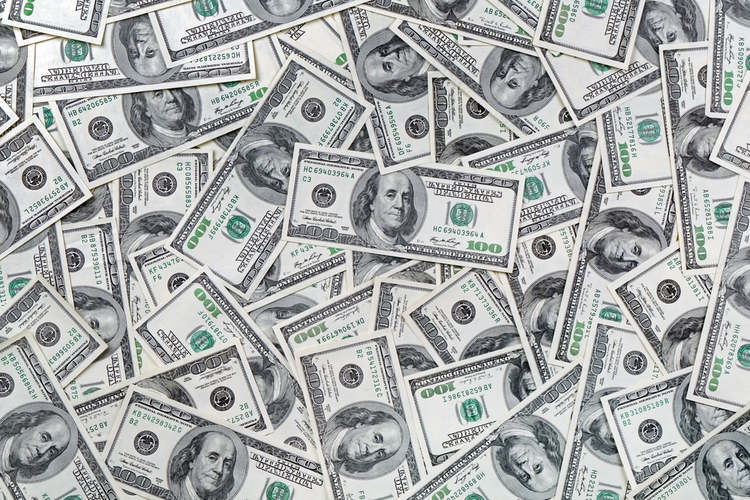 More than twenty small businesses from 15 states have been awarded more than $4 million in grants to help further tech development.
According to the U.S. Department of Commerce's National Institute of Standards and Technology (NIST), the funding is part of the institute's Small Business Innovation Research (SBIR) program.
NIST sent out a call for innovations and selected the companies based off of proposals in nine specific disciplines:
Advanced Communications, Networks, and Scientific Data Systems
Advanced Manufacturing and Material Measurements
Collaborations and Partnership
Cybersecurity and Privacy
Data and Modeling
Exploratory Measurement Science
Physical Infrastructure and Resilience
Precision Measurements
Systems
The grants were available in two phases: Phase I companies will receive up to $100,000 for R&D; Phase II companies will get up to $300,000 to continue established work. Once a company has completed Phase 1, they can submit proposals for Phase II funding. Non-SBIR resources are tapped for Phase III because they are used for commercialization.
The companies that received funding span the United States:
Arizona
Alphacore - Phase I - $99,942 for a single-board intermediate frequency conversion system for sensor arrays.
California
Metrosage - Phase II - $300,000 for free, open source tools that will demonstrate the maturity of the ANSI Quality Information Framework for manufacturing.
Nikira Labs - Phase I - $99,962 for a compact fiber optic probe to improve R&D measurements.
Nikira Labs - Phase II - $299,424 for a high-resolution microscope that images a large field of view.
Pollere - Phase I - $99,697 for a flexible measurement system that ensures data privacy.
Colorado
ColdQuanta - Phase II - $300,000 for cells designed for high-accuracy radio frequency electric field measurement.
Connecticut
Steven Winter Associates - Phase I - $97,883 for a system that configures and controls conditioned air zones throughout a house.
Georgia
MBSE Tools - Phase II - $300,000 for software tools that provide answers to fundamental business questions about product selection, resource planning, scheduling and logistical control.
Illinois
Cadre Research Labs - Phase II - $299,400 to make a NIST-developed comparison algorithm for firearm forensics into a commercial tool.
Indiana
En'Urga - Phase II - $300,000 for a prototype device that estimates the size of drops from advanced spray nozzles and fuel injectors.
Kentucky
InfoBeyond Technology - Phase 1 - $100,000 for a generic tool that assists in implementing programs that manage information security risk.
Maryland
CyberPoint International - Phase I - $81,740 for a forensic analysis tool that uses artificial intelligence to flag malicious files.
Massachusetts
Advanced Silicon - Phase I - $100,000 for biomanufacturing sensors that help improve biopharmaceutical quality and safety.
Michigan
H3D - Phase I - $100,000 for an imaging system prototype that creates 3D maps of materials.
OG Technologies - Phase I - $100,000 for a software tool for manufacturing settings.
Minnesota
SIFT - Phase II - $299,928 for a tool that automatically detects software bugs.
New York
Senvol - Phase I - $99,946 for a software tool and additive manufacturing data schema.
South Carolina
Texas
Applied NanoFluorescence - Phase I - $99,970 for a new instrument to analyze complex nanoparticle samples.
Low Thermal Electronics - Phase II - $298,499 for a voltage source that improves measurements in high resistance, high voltage applications.
Washington
XpressRules - Phase II - $300,000 for a toolkit for consent solutions in industries such as healthcare, banking and law enforcement.
Image Credit: ID 1974/Shutterstock.com
Related