Chicago's New Advanced Manufacturing Facility Will Produce Modular Building Projects
Welcome to Thomas Insights — every day, we publish the latest news and analysis to keep our readers up to date on what's happening in industry. Sign up here to get the day's top stories delivered straight to your inbox.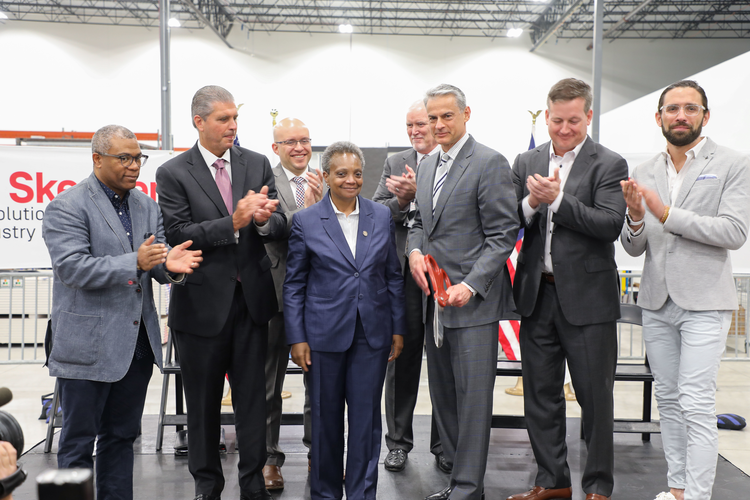 On May 28, 2019, Skender, a design, construction, and manufacturing firm based in Chicago, Illinois, held a ribbon-cutting ceremony at the company's new advanced manufacturing facility.
The firm plans to use the facility to produce modular building projects.
According to the company, its unique manufacturing process is not only efficient but enables construction in a climate-controlled environment. The process increases safety while reducing price, delivery time, and also removes typical weather issues crews endure while building structures in the open air.
Chicago Mayor Lori Lightfoot attended the ribbon-cutting ceremony. Lori called the facility a "win-win" for the city that will create jobs and address the city's affordable housing shortage.
The company's first project will come from Chicago developer Sterling Bay, which hired Skender to build 10 three-flat apartment buildings.
Each three-flat will include 12 modules and about 3,750 square feet per building. The apartments will feature three affordable two-bedroom, one-bathroom units.
Skender expects to complete the project in nine weeks, which is not only 80% faster than traditional construction, but could also come in between 5-20% cheaper than conventional methods.
The three-flats will be 95% completed in the facility, including finishes, fixtures, and most appliances. The modular approach to construction is leading to disruptive innovation in the industry. For example, researchers from Nanyang Technological University in Singapore recently unveiled a process that 3D prints bathrooms in 12 hours (or less).
The steel modular buildings will be shipped from the factory to the job site where a Skender construction crew will oversee final assembly.
The factory should reach full capacity in 18 months and create up to 150 new jobs.
Sterling Bay is a minority equity investor in Skender.
Image Credit: Skender
Related