Celebrating Inspiring Women in Industry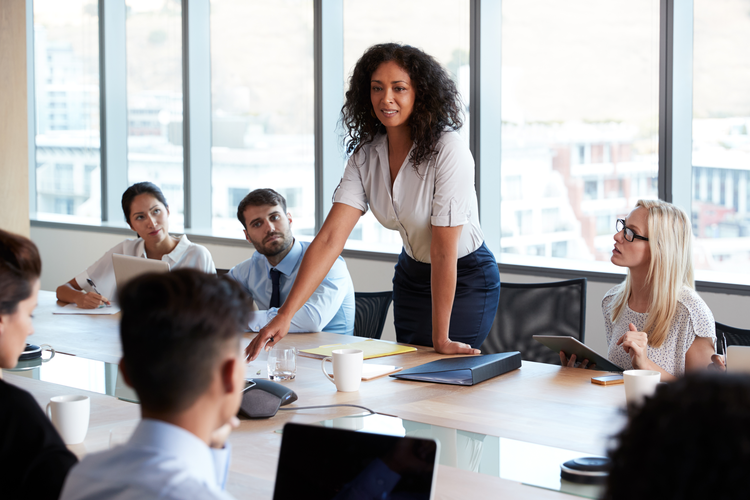 Last Friday, March 8, marked the annual International Women's Day (IWD), a global holiday celebrating the cultural, economic, political, and social contributions of women across the globe. This year's theme is #BalanceforBetter, drawing attention to the need for a more gender-balanced world.
Though much work remains to be done, women have been making great strides across various areas of industry and manufacturing in recent years.
In a report released before last year's IWD, LinkedIn showed that more women have entered the STEM (science, technology, engineering, and mathematics) sector than any other field in recent years. More specifically, the report noted a 25% rise in the number of women in IT and a 26% rise in the number of women in leadership roles within the manufacturing sphere. And, since 1990, the number of female workers in life sciences has increased from 34% to 47%.
Women also currently make up a whopping 75% of the health care industry's 9 million workers, while female workers comprise 46% of employees of math-related fields.
Leaders of Change
Statistics aside, women across various areas of industry are leading the way for lasting change — and their contributions are being increasingly recognized as public perception continues to shift and governmental and educational programs place more emphasis on diversifying the industrial realm.
Recently, the Thomas team sat down with two inspiring women making strides toward a more gender-balanced world.
ABB Local Product Group Supply Chain Manager Aleah Titus was chosen as Thomas' first NextGen for Industry recipient earlier this year. She emphasized the importance of engaging other women in their professional journeys; she noted how much she enjoyed being a "trailblazer" for other young women in the supply chain sphere, inspiring others to "contribute to the success of their organization" in a world traditionally dominated by men.
"I hope that I will be able to inspire other young professionals just like me that they, too, can contribute to the success of their organization," Titus told Thomas.
As the only woman in a graduating class of over 200 men majoring in integrated supply chain, Titus is well-aware of the challenges involved in being a trailblazer in the world of industry. And today, she says, she's passionate about serving as a role model, showing other young women the many opportunities available to them in the ever-evolving supply chain field.
"I'm so passionate about engaging females to get into the supply chain world [and] being a trailblazer for other young females in supply chain," she explains, by showing them "how exciting and beneficial it can be, and how many opportunities there are to take you all over the world."
Another inspiring figure in the world of manufacturing, Karen Norheim, executive vice president of American Crane & Equipment Corp., was also recently recognized as a Champion for Industry. Norheim, who is active in the nonprofit trade association Women in Manufacturing (WiM), recalls feeling out of place during her early days in the field but notes that the landscape is beginning to change.
"I noticed a long time ago that I was one of the few women in the room," Norheim says. "It is starting to change and shift. Here at American Crane, one of our biggest issues is [that] we just don't get the [female] applicants. So I've really been trying to double down … [and] get the word out."
Getting the word out, she says, and leading by example are crucial for inspiring other women to enter the world of the industry.
"I always try to make sure I get out there and that I'm being a role model," she says, emphasizing the importance of "creating a ripple effect" throughout industry that allows women to "be seen" and share their passions and experiences with other aspiring professionals.
Forging a More Balanced Future
As industry continues to shift and evolve, women across STEM, manufacturing, and other industrial sectors are leaving their mark and making their voices heard — and people are taking notice. Titus and Norheim, and countless other female leaders across industry, are paving the way for a more gender-balanced future — both in the world of industry and the world at large.
So, in honor of this year's International Women's Day, take the time to recognize the powerful and inspiring women in your life, and spread the message every day: #BalanceforBetter.
Image Credit: Monkey Business Images / Shutterstock.com
Related