Carrefour Hatches Poultry Tracking Blockchain Program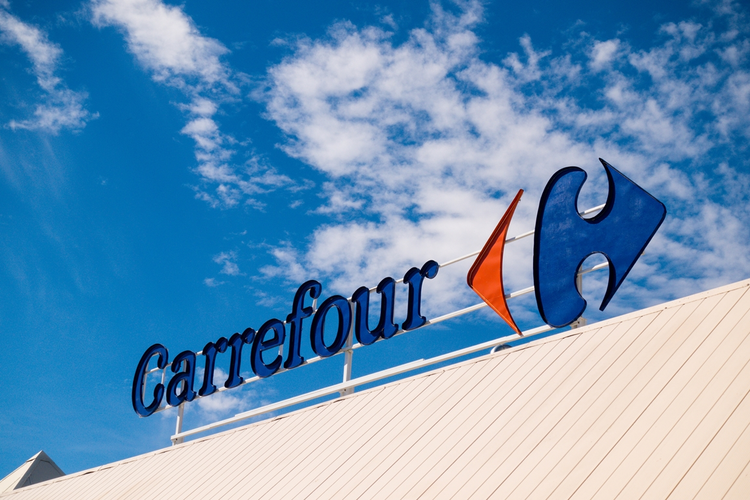 European retailer Carrefour SA is bringing blockchain technology to its supply chain. Its food tracking platform, based on Hyperledger, will start out tracing the quality and origin of free-range chicken.
Applying the technology to the Carrefour Quality Line Auvergne chicken is a bold move, as this iconic product draws in over a million buyers every year. The new food tracking solution, branded as Calidad y Origen (Quality and Origin), will see each poultry package marked with a QR code providing the chicken's date of birth, nutrition information, packing date, and more. Customers will also be able to scan the code using a smartphone to learn about the food's journey from farm to store, providing the transparency demanded by many of today's consumers.
Carrefour, headquartered in France and operating in more than 30 countries, will also soon be tracking and tracing oranges, ground beef, milk, cheese, eggs, and salmon.
Carrefour, which has tested blockchain in the tracking of French poultry in the past, announced in October that it would be participating in IBM's blockchain-based Food Trust. Ultimately, the company aims to become a leader in the implementation of blockchain for the food supply chain, and is looking to complete the entirety of its transformation plan by 2022.
Blockchain helps secure the supply chain, Carrefour Secretary General Laurent Vallee told Reuters. "The key thing for us as Carrefour is to be able to say when there is a crisis that we have the blockchain technology, so we are able to trace products and tell the story of the products."
Blockchain for Food Supply Chains
Although best known as the technology behind cryptocurrencies, blockchain ledgers provide a shared data record that allows a network of individuals to track and share relevant information and data. Blockchain technology helps increase supply chain transparency, and cuts costs by reducing delivery times for food supply companies.
The Food Trust platform "is the only network of its kind, connecting growers, processors, distributors, and retailers through a permissioned, permanent and shared record of food system data," IBM stated. The technology is said to cut the time needed to check food provenance from weeks to seconds. This can:
Mitigate cross-contamination and the spread of food-borne illnesses
Improve freshness and shelf-life while reducing product loss
Reduce waste by maximizing shelf life and providing quick responses to food recalls
Identify inefficiencies, ensure quality, and track product authenticity
Global businesses pay IBM around $212,000 a year for full use of Food Trust, according to Reuters. Other program members include Nestle SA, Unilever NV, Tyson Foods, Smithfield Foods, and Walmart.
Image credit: Veja / Shutterstock.com
Related