How to Build an Effective Procurement Training Program
Welcome to Thomas Insights — every day, we publish the latest news and analysis to keep our readers up to date on what's happening in industry. Sign up here to get the day's top stories delivered straight to your inbox.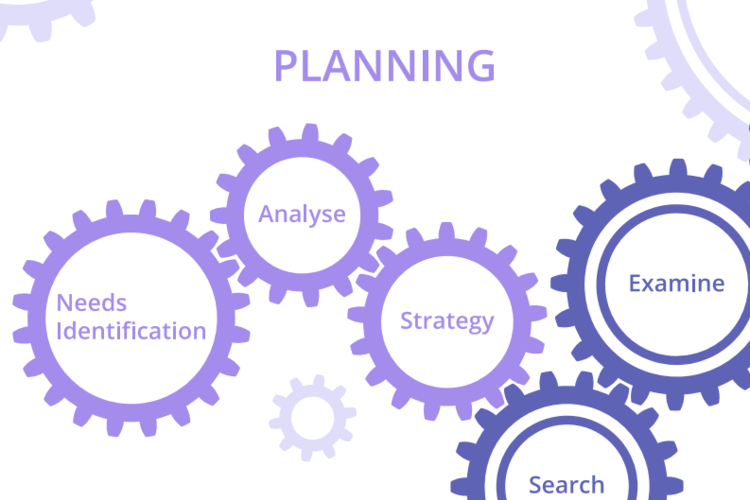 As procurement professionals, the skill sets we need to be effective in our roles differ from those of our colleagues. With this in mind, standard organizational training programs are not always sufficient for our needs.
While the training typically offered by organizations is effective, they do not always touch upon the skills needed for procurement professionals; supplemental materials are needed to support and grow the teams' capabilities.
There are numerous third party training programs and webinars available that procurement practitioners can attend, but how can you ensure that those programs are addressing the concepts your team needs or applying the processes that your organization uses? Developing an internal training program or creating custom training materials ensures that your team is being trained in accordance with company processes and in the areas that are needed most.
Where to Start
When developing a procurement training program, it is important to begin with an assessment of the team to understand where the strengths and weaknesses exist in their current skillsets. There are many ways that the skills assessment can be conducted, either with an external evaluation or a custom-developed survey process.
While surveys are helpful to collect data in a consistent and concise format, it should be noted that survey responses do not always show the full picture. Therefore, it is important to supplement those results with existing performance evaluations, experience from day-to-day interactions, or in-person follow-up interviews to the survey responses.
Whether the assessment will be conducted by internal team members or a third party, it is important that the content is tailored to the requirements of your business. Should the team have a heavy focus on category management? Is data analysis a core component of their job responsibilities? Some key areas to consider when evaluating procurement staff include, but are not limited to:
Category management
Sourcing experience
Negotiations
Analytical skills
Communication (verbal and written)
Strategic thinking
Choosing the Best Plan for Delivery
Once the evaluation is complete, the results should be leveraged to develop a custom training plan to address skills gaps and build upon existing areas of expertise. Depending on the size of your staff, there may be varying levels of competence in these different areas, so consider building out a training program with prerequisite courses that build on existing skills as the courses advance. These more advanced courses can be used as a motivator for top-performing team members. Additionally, these top performers can be leveraged to support the training execution by sharing their experiences and taking an active role in the presentations.
Another key component to the training program that must be considered is the format for how training will be deployed. Will all courses be presented in-person? Does your organization have an LMS that individuals navigate through at their own pace? There are pros and cons to each of the delivery methods for training, but materials should be considered when making the final determination. Subjects like communication and negotiations may not be as effective presented virtually, while Microsoft Office training can easily be completed remotely. Whichever delivery method you determine for each training session will play a key role in developing the related materials.
Finally, the program should not be considered complete even after the materials are developed and training sessions have been conducted. There should be continuous reviews of the materials to ensure they are aligned with the goals and objectives of the organization as it evolves. Similarly, it is important to go through a similar skills assessment every few years. New employees may have joined the team since the initial assessment and it is important to do a check up on the team to evaluate for refresher courses or to identify new areas of improvement.
In order to grow and maintain the skills of your staff in the changing procurement environment, your organization must invest in specialized training geared towards developing these skills and their application for your business.
Image Credit: evilrogue, Shutterstock
Related