Bringing Clean Energy to the Supply Chain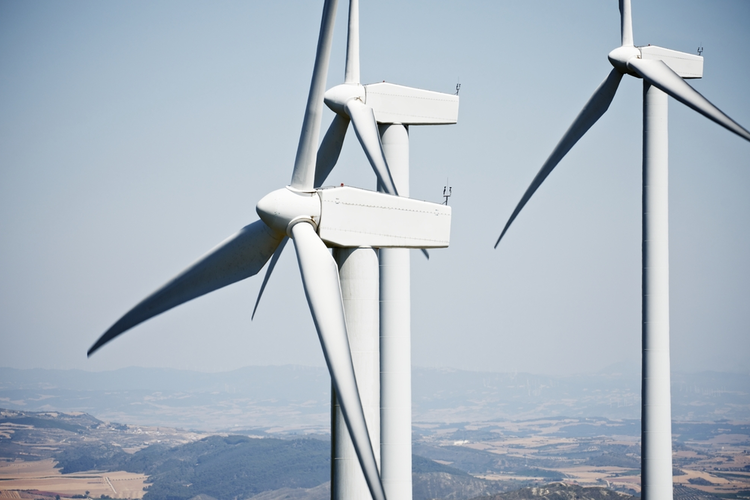 Last month, the executive vice president of Neste, an oil refining corporation based in Finland, announced that the company was striving to become "a leader in low-carbon refining," supporting the circular economy through the development of innovative solutions that use liquefied plastic waste as raw material for refining.
The company hopes to process more than 1 million tons of plastic waste by 2030. Neste is currently ranked as the world's second-most sustainable company on the Global 100 list. This new focus is in line with the European Union's recent "Strategy for Plastics in a Circular Economy" communication, released in January, which seeks to increase both the recycling of plastics and the reuse of plastic packaging by 2030.
Such efforts, spearheaded by both governmental and individual entities, run in direct contrast to the policies being advanced in the United States by the current administration. The United States recently withdrew from the Paris Climate Agreement, both the former and acting administrators of the EPA are climate change skeptics, and President Donald Trump has been looking to loosen regulations on CO2 emissions.
Many corporations, however, believe that "the globe is trending toward a low-carbon future and that subsequent public policies will reflect that movement." With this long-term view, private companies have started taking it upon themselves to implement sustainable initiatives within their supply chains.
Controlling Carbon
One of the main obstacles to reducing emissions is cost. But recent developments have begun to significantly reduce the price of sustainable technologies.
Carbon capture, utilization, and storage (CCUS) is one such example. This process involves pulling carbon dioxide from smokestacks and the air for conversion into useful materials, or storing it underground. According to a 2016 article in Science, enhancements to the chemical compounds that play a major role in this process are projected to decrease in cost from $100 per ton of captured carbon to $20 per ton by 2025. Once captured, the carbon can allow for extra profits, as it can be "resold and recycled for other uses — for instance, serving as a raw material for making concrete or plastics," as noted in Scientific American. This technology may also contribute to job growth by creating a more robust economy around carbon, turning what was once just waste material into a business unto itself.
Some companies have also created their own methods for reducing their carbon footprint. In May, two of the world's largest aluminum producers, Alcoa and Rio Tinto, along with the Canadian government, announced a new technology that would remove carbon dioxide from the smelting process. Carbon anodes play a key role in the smelting process, but when destroyed, they release carbon dioxide. The new technology replaces those anodes with a proprietary material that releases oxygen instead. It is believed that the carbon dioxide released would be reduced by 6.5 billion tons a year, the equivalent of taking 1.8 million vehicles off the road. This technology is expected to reduce operating costs by about 15%.
Companies like Chanel, Nespresso, and L'Oréal are also exploring another green practice, called "carbon insetting." Through this process, companies plant trees in agroforestry systems to offset carbon emissions. By working closely with the communities from which these businesses obtain their needed supplies, a "virtuous cycle" is developed, according to Nespresso. The PUR Projet, for example, has recently planted 10 million trees in Colombia, Ethiopia, Guatemala, Nicaragua, and Mexico, and will be investing $600 million over five years. According to its French division president, Arnaud Deschamps, such commitments affect every facet of the supply chain, from the growers to the consumer: "You plant trees to offset your emissions. You help your farmers with better land, better ecosystems, and better revenues, so their children want to be farmers too. And we upgrade the coffee quality for our consumers."
U.S. Corporations Determined Not to Be Left Behind
Not to be left out on the global sustainability stage, U.S. corporations have taken the lead in clean energy procurement. J.M. Smucker Co., for example, signed a long-term power purchase for 60 MW of wind power with the goal of having 50% clean energy by 2020. Novartis has also just announced a power purchase agreement for 100 MW to reduce its carbon output by more than 220,000 metric tons of greenhouse gas emissions per year.
Thus far in 2018, American firms have accounted for 60% of global corporate clean energy procurements, according to 2018 report from Bloomberg New Energy Finance. Meanwhile, Facebook and AT&T are the top two buyers of green energy this year. They are part of the RE100, a group of 140 signatories committed to obtaining all electricity from renewable energy sources by 2050.
Despite the recent actions of the Trump administration, many in the corporate community are looking toward a future powered by clean energy. While advancing such initiatives within their own supply chains, companies have also begun lobbying efforts to renew focus on clean energy accessibility. Last May, five Fortune 100 companies, including P&G and Unilever, wrote a letter to the U.S. Federal Energy Regulatory Commission asking it "to intensify its focus on improving the nation's electric transmission system to benefit long-distance renewable energy projects." Currently, wind and solar potential in the United States is so concentrated that it meets only 30% of its demand. With an efficient transmission system in place, this potential could finally be unlocked.
The demand and investments for clean energy are there, both domestically and abroad, and show no signs of slowing down. But in order for new initiatives to fully bloom, the U.S. government must be on the same side as U.S. businesses.
Resources:
Image Credit: pedrosala/Shutterstock.com
Related