Bridging the Hardware & Software Gap: Cloud-Based Platforms Enhance Custom Designs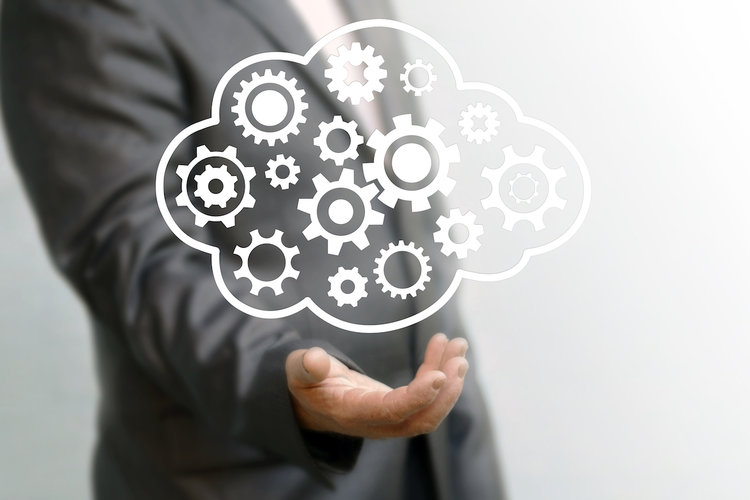 Custom factory equipment manufacturing is a notoriously complex and time-consuming process. To ensure part compatibility, companies typically bounce from manufacturer to manufacturer, comparing products, prices, and spec sheets, only to determine the exact part required does not exist. Instead, businesses turn to custom manufacturing options, which often involve lengthy turnaround times, high costs, and delays.
Cloud-based design-and-build manufacturing platforms, however, aim to address these pain points by bridging hardware and software to allow for a single, streamlined workflow.
Cloud-based manufacturing platforms equip users with the tools they need to design, order, and assemble custom industrial machines and equipment on demand over a web browser.
Benefits of Streamlining Production With Cloud-Based Systems
These systems help industrial companies complete custom projects with fewer complications and delays, offering:
Shorter turnaround times — Design, ordering, and shipment of needed parts are completed on demand, allowing for quicker turnaround times, reducing delays, and limiting the time spent on hardware troubleshooting.
Reduced costs — Reflecting real-time cost updates as users move through the design process, cloud-based manufacturing systems help customers more accurately plan and budget over the course of the project.
Greater flexibility — The cloud-based nature of such systems allows changes to be made quickly and seamlessly in response to shifting requirements in the early stages of the production process.
Enhanced mobility — Cloud-based projects allow for ease of access and mobility on a global scale — a great boon for the many companies now operating in multiple facilities across various regions.
How to Choose the Right Cloud-Based Manufacturing Platform for Your Needs
While these main benefits are fairly consistent across different cloud-based platform options, keep in mind that each digital platform handles overall production and customer engagement differently. Assess each option against your exact needs to find the ideal platform for your industrial business' unique goals and requirements, including:
Support — Investigate the support, IT systems, and backup capabilities each platform offers. Is the platform's support staff on hand 24/7, or only during certain business hours? If their response time is too slow, it will significantly reduce or even negate the time savings you're trying to achieve through the use of a cloud-based platform.
Dependability — Ensure the platform has a proven track record of success that will make for an effective design-and-build process. Does the system have positive reviews from other users who have used it to complete their own projects? Make sure you're partnering with a trusted platform before moving forward.
Overall user experience — Find a platform with a seamless, intuitive user experience (UX) that works for your business needs. Does your team feel comfortable working on the platform, even with limited training? An intuitive UX shortens the user learning curve so you can proceed quickly through the necessary training and address your custom machinery needs sooner.
Storage capacity — Can the platform handle your project needs? Consider your ideal turnaround times, typical project size, and amount of storage space required, and then assess how much storage is offered standard.
While there are a few digital manufacturing platforms in the marketplace from which to choose, they can vary widely and may not all be the right match for your business needs.
Backed by VCs and Focused on UX, New Players in Cloud-Based Tech Lead the Pack
Vention, a frontrunner in the digital manufacturing platform field, recently announced plans to accelerate development of MachineBuilder 3D™, its cloud-based software that empowers engineers and designers to digitally design, order, and assemble custom factory equipment.
While typical workflows require up to six months for design, production, and delivery, Vention's custom equipment workflows can be completed in as little as three days — including shipping.
Fueled by a recently announced $17 million CAD Series A financing round led by Bain Capital Ventures, the platform, launched in 2016, will soon see a second major update to enhance UX and launch new modular components designed for diverse use cases in robot cells, automated equipment, conveyors, and tooling applications. Equipped with a machine learning algorithm, MachineBuilder 3D™ can even predict the next parts likely required in a user's custom design.
The first and only combined hardware and software platform with certification from Universal Robots, Vention works with customers in a wide range of industries, including robotics, automotive, and aerospace.
Custom Equipment Manufacturing of the Future
Industry professionals and venture capitalists alike have their eye on the trajectory of companies like Vention as cloud-based manufacturing platforms gain steam, seeing rapid adoption across various industries.
As the manufacturing sphere evolves and the use of automated and digital tools makes for an increasingly competitive landscape, cloud-based systems will continue to change the face of industry and production in both the long and short term.
Image credit: Panchenko Vladimir / Shutterstock.com
This article is sponsored by Vention.
Related