Boston Robotics Hub Adds New Partners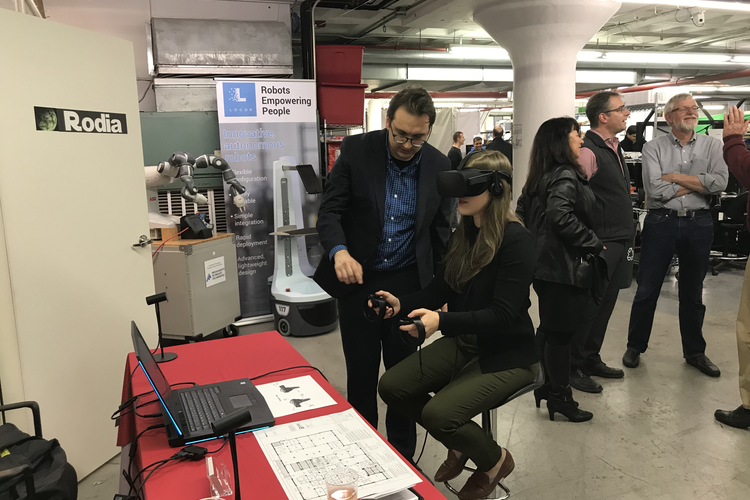 A major defense contractor, automaker, and equipment manufacturer are among several new partners to officially join Boston robotics hub MassRobotics this week.
The research and development cluster said the addition of six new companies to the partnership would provide additional guidance and funding — including for a forthcoming workspace in Boston and its international expansion.
Fady Saad, the group's co-founder and director of partnerships, said the "unique startup escalation model" helped attract and build numerous robotics and connected device companies in recent years.
Lockheed Martin is the group's first partner from the defense industry and said it hoped to explore partnerships between the hub's startups and its own engineers for military and aerospace systems.
Other new partners included power equipment maker Husqvarna, Honda's Xcelerator emerging technology program and Analog Devices — which will receive the naming rights to MassRobotics' new electronics laboratory — along with FedEx and the Massachusetts Clean Energy Center.
Officials also said several founding or long-term partners extended their agreement with MassRobotics, including Autodesk, Harmonic Drive, iRobot, Locus, Panasonic, SMC, and Solidworks.
Image Credit: MassRobotics.org
Related