Boost Your Bottom Line With These Export Tips From the U.S. Commercial Service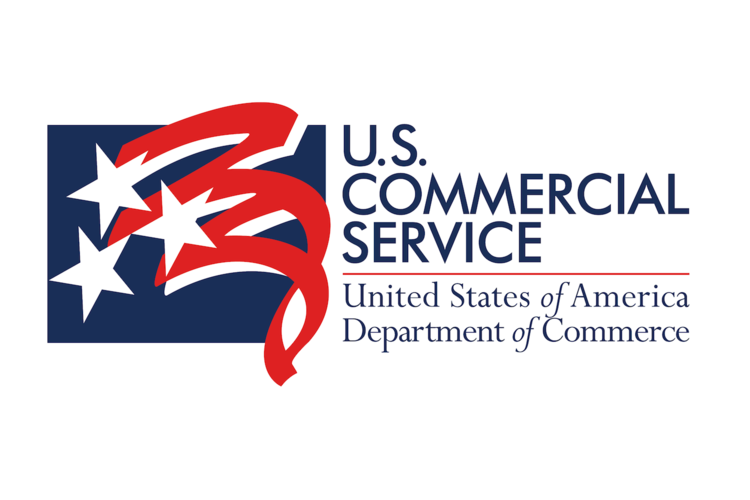 ThermOmegaTech of Warminster, Pennsylvania, is a leader in the design and manufacture of advanced, self-actuating temperature control technology. The company's products are used in numerous industries and applications, including energy conservation and freeze protection valves for the railroad industry. A few years ago, when the firm was first looking to grow its export sales, it sought assistance from the U.S. Commercial Service in Philadelphia.
"Since that time, we've helped the company to overcome challenges in determining the viability of potential and entry in several markets for its products," says Tony Ceballos, director of the U.S. Commercial Service in Philadelphia. "Export counseling and our customized services — business partner searches, market assessments, and vetting of distributors — [have] helped enable the firm in its pursuit of new leads and sales."
The U.S. Commercial Service is part of the U.S. Department of Commerce's International Trade Administration. Offering a wealth of expertise, the U.S. Commercial Service has a network of trade experts located in more than 100 U.S. cities, and in U.S. embassies and consulates in more than 75 countries.
By leveraging the export resources of the Commercial Service, ThermOmegaTech has been able to find new opportunities and increase its sales to countries in Europe and elsewhere. Today, ThermOmegaTech sells to five major foreign markets, with exports accounting for 18% of overall sales — growth that has contributed to the bottom line and enhanced operations at the company's 37,000-square-foot manufacturing and office facility in Warminster.
The Case for Exporting
Each year, thousands of U.S. companies sell to foreign markets near and far, with U.S. exporters selling some $2.3 trillion worth of goods and services in 2017 alone. With 95% of the world's potential consumers living outside the United States, there are many opportunities for boosting the bottom line through exports. For many companies, free trade agreements, ease of transportation, the internet, and government assistance programs have made exporting more viable than ever.
Exporting is also a great way to build competitiveness, and many businesses report that international diversification has allowed them to better weather changes in the economy. However, many U.S. businesses — particularly small- and medium-sized firms — do not export because they believe it is too burdensome or difficult. In addition, more than half of all U.S. exporters sell to only one or two markets. The result? Missed opportunities.
"If a business has a good track record of selling in the United States, one of the most open and competitive markets, that's a good sign they could be a successful exporter," says Debbie Dirr, international trade specialist with the U.S. Commercial Service in Cincinnati and Dayton, Ohio. "Exporting doesn't have to be burdensome, and what these businesses may not know is that the U.S. government can help them navigate the export process and grow export sales."
Dirr offers some sound advice: "Having a well-thought-out export plan can make all the difference between generating a few international sales and achieving real business growth. U.S. Commercial Service offices around the country can help with that."
For Exports, One Size Does Not Fit All
Export assistance is tailored to individual clients and can vary widely — there is no "one size fits all." For example, on any given day, trade experts may be counseling clients on the development of export strategies, assisting with customs and documentation issues, helping companies target best prospects in foreign markets through market research, and much more.
The U.S. Commercial Service and its International Trade Administration (ITA) colleagues also offer market intelligence and assistance in resolving unexpected trade problems that may arise, such as trade barriers.
"Some of the areas which may cause confusion or expose the company to risk may include not knowing the buyer, agreeing to an exclusive distributorship for an entire region, or not knowing enough about U.S. export laws," says Dirr. "The U.S. Commercial Service works frequently with companies on these issues. Oftentimes, it's a simple matter of internal and external communications and a learning process for the entire company."
Trade experts can also deliver customized support to assist U.S. companies in rolling out new product lines, helping them reach key decision-makers in a foreign firm, and providing U.S. government advocacy support to help level the playing field for bidding on foreign-government public-sector contracts.
"The U.S. Commercial Service can help make your international sales offers more competitive through partner agencies such as the U.S. Export-Import Bank, which provides export insurance and financing," says Robert Queen, director of the U.S. Commercial Service in El Paso, Texas. "Our agency offers training on complying with U.S. export laws and guidance on protecting intellectual property during overseas expansion. Protecting your IP domestically does not extend your protection internationally, so companies should do their research first before exporting."
And if a business owner does not have time for travel, the U.S. Commercial Service can help. It's always best to meet potential customers face-to-face, but many small companies do not have the time or the budget for extensive trips spanning the globe.
The International Partner Search allow American companies to find reputable distributors and end users overseas without traveling abroad, and U.S. Commercial Service staff presents detailed results of the trade leads. The recently enhanced service now offers another option — a "virtual" introduction to foreign firms identified in the report.
Additionally, throughout the year, ITA recruits international buyers from around the world to attend selected U.S. trade shows, and introduces them to U.S. exhibitors as part of the Commerce Department's International Buyer Program. These events feature a diverse cross-section of industries, and the U.S. Commercial Service's trade experts support U.S. exporters at foreign trade shows worldwide. Companies can learn more about these time-saving resources by working with a local U.S. Commercial Service office.
"When it comes to developing a sales strategy, the biggest risk is not looking beyond U.S. borders, or limiting your export sales to just one or two markets," says Ceballos, "Consider your export possibilities — the U.S. Commercial Service has put many companies on the path to exporting, and yours could be one of them."
Export.gov Resources
For more information, or for help in locating your local or overseas U.S. Commercial Service office, visit export.gov, the federal government's export assistance portal. On the site, users can view the Exporting Basics video series, which will take them through all the exporting steps and available export resources. In addition, 20 market destination videos are available for viewing. The Country Commercial Guides serve as another valuable resource, offering the latest market intelligence on more than 140 markets.
Related