Blockchain: Industry's Newest Port of Call
Welcome to Thomas Insights — every day, we publish the latest news and analysis to keep our readers up to date on what's happening in industry. Sign up here to get the day's top stories delivered straight to your inbox.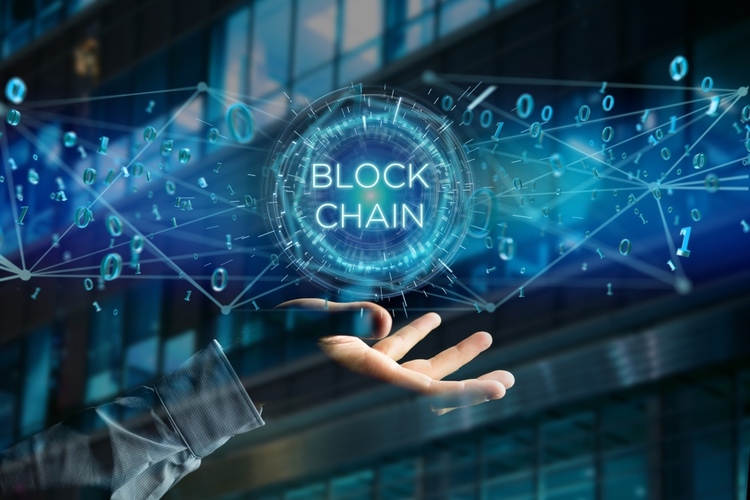 Blockchain has arrived for the shipping and logistics industries. Having partnered earlier in the year, IBM and Maersk announced last week that they are planning to move their blockchain-based shipping solution, TradeLens, out of beta and into limited availability mode. Having already reduced shipping times by an impressive 40%, TradeLens has also added 94 more partners, including the shippers Pacific International Lines and Hamburg Süd, as well as customs authorities and port operators across 300 countries.
Currently operating and capturing 154 million shipping events worldwide, the partners plan to have the service opened up for general availability later this year. In anticipation of this, here's a look at the many unique benefits of blockchain and how TradeLens has strategically positioned itself for prominence in the shipping sector.
The Benefits of Blockchain
For an industry reliant on recordkeeping and monitoring over the entire globe, blockchain offers several key advantages. According to industry experts, paperwork alone accounts for 20% of physical transportation. It also results in significant risk, since documentation can get lost or even altered by nefarious parties, resulting in delayed shipments of timely goods. Eliminating this issue alone can yield a significant return on investment.
Digitization has been attempted in the past, to mixed results. By reducing paper waste, the company that digitizes its records saves some money, but its trade partners are often left on the outside looking in. Without a common network and a set of standards in place, previous attempts at digitization have been lacking. "The challenge is, [companies] tend to think of a linear flow, and you really only have visibility one [level] up and one down in your value chain," says Marie Wieck, general manager for IBM Blockchain.
With these challenges at the forefront, blockchain is proving an ideal solution. The technology involved in TradeLens is a "shared, immutable ledger" that will allow all partners involved to have access to the entire history of shipments. Digitizing every step of the workflow, the system provides transparency and real-time monitoring of transactions.
According to TechCrunch, each participant will be able to check "any aspect of the flow in real time, or an auditor or other authority can easily track the entire process from start to finish by clicking on a block in the blockchain instead of requesting data from each entity manually." This means increased accountability and security for all players involved — which is especially important in the shipping sphere. Furthermore, all of the data within the blockchain is encrypted, allowing for optimal security and reduced fraud. "Visibility creates trust, and that can help in a myriad of ways," says Wieck.
Blockchain not only reduces costs and increases visibility, but also allows for shortened shipping times.
Creating TradeLens
Recognizing these unique advantages, IBM and Maersk first partnered in the summer of 2016, tracking a container of flowers from Kenya to the Netherlands. Seeing the great opportunities offered during this trial run, they then partnered and ran tests on the technology with Dupont, Dow Chemical, and Tetra Pak, as well as ports and customs offices. Once more encouraged by the results, IBM and Maersk announced at the beginning of 2018 that they would be jointly creating TradeLens.
TradeLens is made up of three main components. The first is the blockchain technology itself. The second is the application programming interface (API), which allows customers to create new applications or add new tools on top of the platform. The final element is the set of standards, which will allow all entities involved to operate from a common set of rules. Currently, only industry standards have been implemented, but further refinements and additions based on gathered data will be made to increase efficiency.
According to Nicholas Shields of Business Insider, TradeLens "will likely become the most prominent publicly available blockchain tool for the logistics industry."
Blockchain Across Industry
Blockchain's potential has still not been fully unlocked, but numerous industries are exploring its possibilities. In the food supply chain, Walmart, Nestle, and Unilever have entered into blockchain collaborations. Blockchain pilots are also ongoing in the finance and health care industries. Maersk has partnered with Microsoft, EY, and others in trials for marine insurance. And the Blockchain in Transport Alliance (BiTA), perhaps the most high-profile exploration of blockchain technology in the supply chain sphere, is made up of over 230 companies, including UPS, FedEx, and Uber Freight.
TradeLens appears to be ahead of the curve, offering the most developed, ready-to-market platform currently available. When the partnership was first announced, Maersk's Chief Commercial Officer Vincent Clerc stated, "The big thing that is missing from this industry to digitize and unleash the potential of the technology is … a form of utility that brings standards across the entire ecosystem." If the most recent announcement is any indication, it seems as though TradeLens will be following through with that goal.
Resources:
Image Credit: Production Perig/Shutterstock.com
Related