Assistive Stairs: The New Solution for People with Mobility Difficulties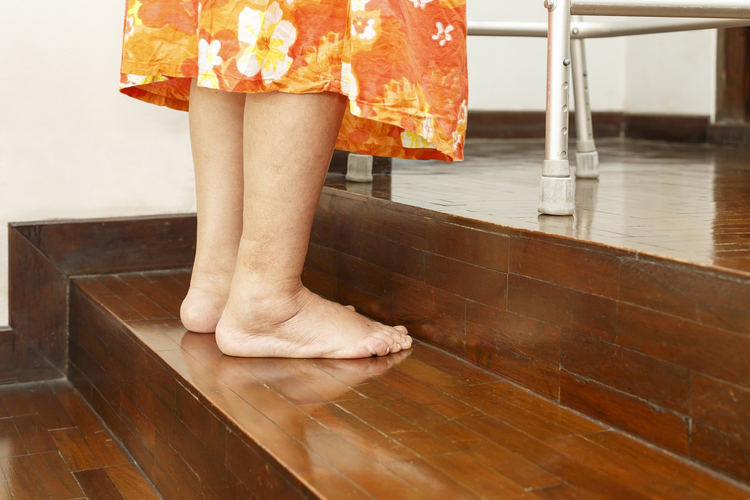 Whether caused by old age, disability, injury, or illness, mobility issues — both temporary and permanent — affect millions of people worldwide on a daily basis. For individuals with mobility problems, it's often challenging to efficiently and safely navigate stairways and steps, as climbing can be extremely painful and presents the risk of injury or even death.
For some people with temporary or injury-related mobility difficulties, simply avoiding stairs is a viable short-term solution; stair treads and stair nosing can help with preventing slips, trips, and falls in public and commercial spaces, while stair lifts provide assistance in the home. But for people with longer-term issues, finding workarounds can be much more challenging.
However, an exciting innovation is currently underway to help make stairs safe and accessible for people with mobility issues.
Assistive Stairs
Assistive stairs, or energy-recycling stairs, are being developed through a joint research project between the Georgia Institute of Technology and Emory University. The effort is being led by Georgia Tech School of Interactive Computing Associate Professor Karen Liu, who first conceived of the concept, and Emory University Wallace H. Coulter Department of Biomedical Engineering Professor Lena Ting.
The concept of assistive stairs is simple. As Liu put it, ascending these assistive stairs is an energy efficient activity as the downward force of each step up is dissipated through the heel as we use potential force to lift ourselves up towards the next step. But descending stairs, on the other hand, is a wasteful energy process. When heading downward on stairs, the dissipating force through our foot is required to counteract gravity and keep you from falling. Liu imagined the possibilities of harnessing that wasted energy on the descent and applying it back to help in their ascent. Each downward step carries with it potential energy — when a foot hits a stair, the impact releases the energy, but it is then absorbed as a braking force in the ankle.
Instead of allowing that energy to go to waste, assistive stairs absorb it during descents and return it to the person ascending the stairs. These innovative stairs are spring-loaded — when someone places their foot on an individual step to descend the staircase, that step will descend, extending the springs and latching into place in the down position. Then, when someone steps on the same stair on the way up the staircase, the step will unlatch, and the energy stored in the springs will gently propel the person upward. So far, testing has shown that assistive stairs can make stair climbing an average of 37% less stressful on knee joints than standard stairs.
Assistive stairs are expected to serve as an ideal alternative for traditional mobility-assistance systems, as well. For instance, assistive stairs will not be as bulky as lifts, saving space on staircases. And with the ability to be installed over existing stair constructions — with no need for extensive modifications — assistive stairs will be able to be easily installed and uninstalled.
And because people's footsteps power them as opposed to electricity, assistive stairs will not incur any operating costs, eliminating the high electricity bills associated with stair lifts.
Learn More
While assistive stairs may not be market-ready for quite some time, there are other measures you can take to improve the safety of stairways, including the installation of high-visibility or glow-in-the-dark stair treads.
For more than a century, Amstep Products has been providing industry-leading non-slip solutions for stairways, floors, and decks, helping companies across a wide range of industries better protect employees and customers alike.
To further explore stair safety products, visit www.amstep.com.
Related