Army Taps General Atomics for $40M Drone Contract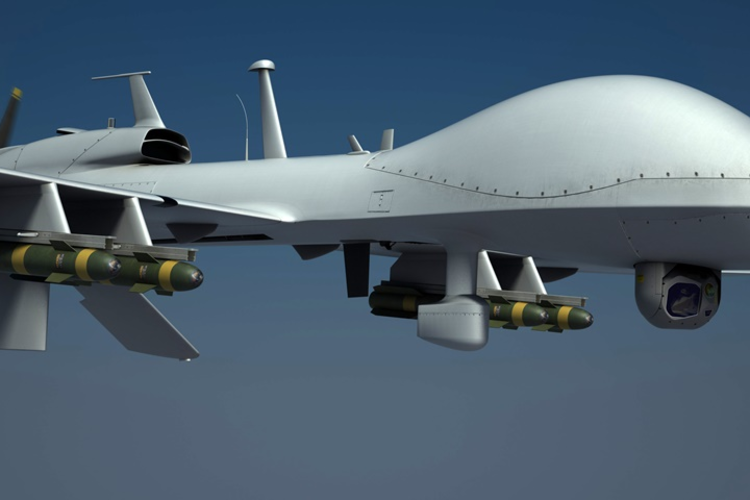 Last week, the Department of Defense and U.S. Army awarded San Diego-based General Atomics a $40 million contract for services related to the operation and maintenance of the Gray Eagle unmanned aerial vehicle. The contract should be completed by June of next year.
The $22M+ Gray Eagle is manufactured by General Atomics as a medium-altitude, long-endurance unmanned aircraft system. It's seen as an upgrade of the infamous MQ-1 Predator, allowing for enhanced intelligence gathering as well as surveillance, reconnaissance, and striking missions. It can stay airborne for over a day and reach altitudes of more than 5 miles.
The Gray Eagle is also capable of carrying over 1,000 lb of sensors or weapons, including up to four Hellfire Laser-guided missiles. Mounted electro-optical and infrared cameras provide target detection. A laser designator unique to each drone allows them to direct their own missiles or provide guidance for weapons launched by other platforms.
Additional capabilities include an automatic landing and takeoff system that enables the Gray Eagle to land and launch without any direct ground personnel control. The drone can also use any standard aviation fuel, reducing logistical challenges.
Image credit: sibsky2016 / Shutterstock.com
Related