Army Buys $296M Worth of Dump Trucks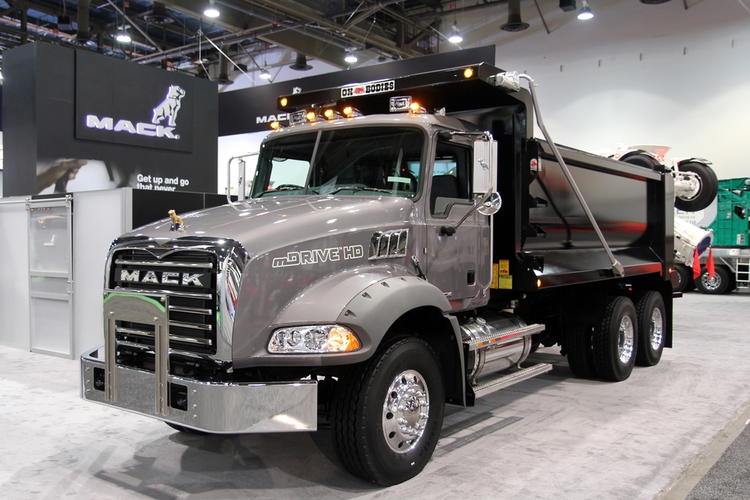 Allentown, PA-based Mack Defense, a wholly-owned subsidiary of Mack Trucks, Inc., recently announced that the Department of Defense had awarded the company a contract for heavy-load dump trucks. The $296.4 million deal with the Army entails a 7-year firm-fixed-price agreement that calls for Mack Defense to provide 683 of its M917A3 dump trucks.
The contract required that the trucks be capable of individually hauling a variety of dry and wet loads, including blast rock, concrete with reinforcing bars, dirt, hot asphalt, snow, rubble, large boulders, and sand. The truck's net load capacity was required to be less than 22.5 tons for primary and secondary roads and during the use of integrated road surface loads. That number was raised to 27 tons for primary and secondary roads with the use of integrated side panels for roadside loads.
The contract will cover production and delivery of both armored and unarmored M917A3 Heavy Dump Trucks. Mack is part of the Volvo Group.
The contract would seem to continue with a trend of deals focused more on urban missions, as many of the recent weapons development contracts have focused on close-quarter fighting. These new dump trucks, many of which will have armor, could be used in support of humanitarian construction projects and infrastructure development.
Image Credit: Roman Korotkov/Shutterstock.com
Related