Army Awards $347M Tank Contract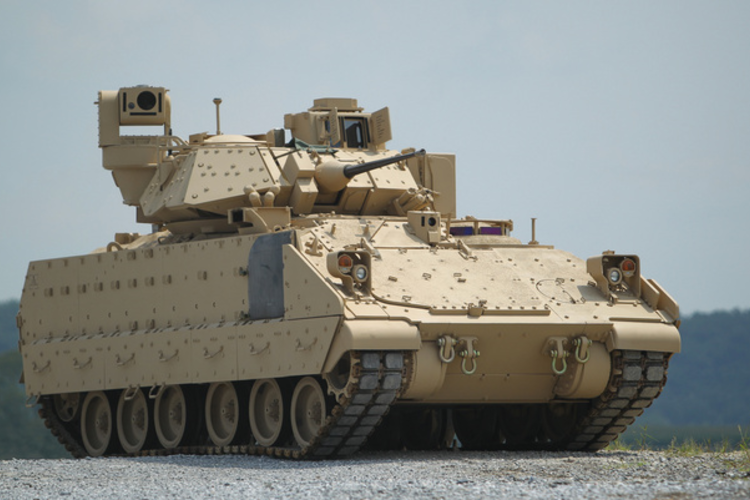 BAE Systems' Land and Armaments division has been awarded a $347 million contract to manufacture new Bradley M2A4 and M7A4 tanks. The contract is for up to 164 of the Bradley class fighting vehicles, as well as the related spare parts and equipment.
The M2A4 has been around since 2016, with the primary upgrades to the traditional M2 being a one-piece hull, upgraded suspension/shock absorption, and relocated fuel tanks that send any fuel-related explosions away from the vehicle. Perhaps the biggest change is the turret, which offers electronic aiming functions, a 25 mm cannon, and TOW (tube-launched, optically-tracked, wire-guided) anti-tank missiles.
The M7A4 also benefits from upgraded track and suspension systems that allow the vehicle to ride higher in navigating uneven terrain more easily and providing greater insulation from IEDs (improvised explosive devices) and mines. The vehicles will also be outfitted with updated armor packages, weapons systems, onboard power, and communication equipment.
Work related to the contract will be conducted in York, Pennsylvania and is expected to be complete by next summer.
Image Credit: https://www.baesystems.com/en-us/product/bradley-fighting-vehicle
Related