Amazon Business Aims to Streamline the Health Care Supply Chain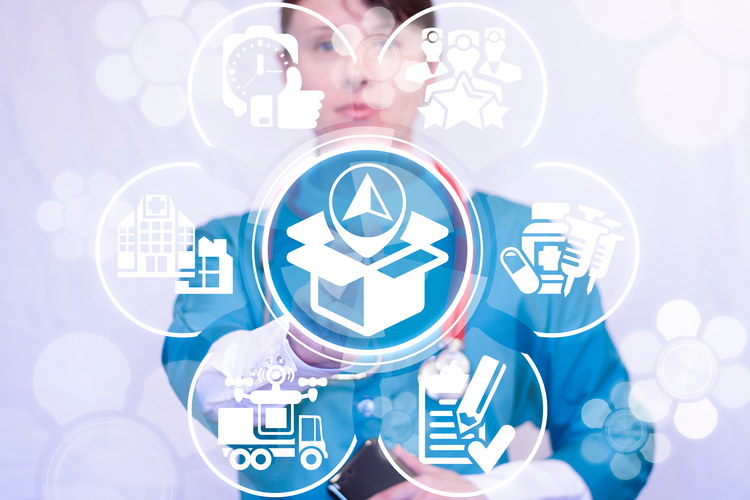 In recent years, Amazon has been making a foray into the health care sector, partnering with JPMorgan Chase and Berkshire Hathaway to devise a more efficient way to provide health care to Amazon's 12 million covered employees. The retail giant also bought PillPack, an online pharmacy company that caters to chronically ill patients — a step that may lead to Amazon creating its own pharmacy for use by the public.
In another strategic experiment, Amazon has begun offering health care supplies on its B2B, Prime-like marketplace, Amazon Business. This initiative could have a major impact on the modern health care supply chain, especially for small- and medium-sized operations such as nursing homes, home health agencies, critical care hospitals, and small doctors' offices.
Key Features of Amazon Business
Below are a few of the main features and draws.
Intuitive Interface
Amazon, which has over 100 million Prime members and accounts for nearly half (49%) of U.S. online sales, has been honing their interface for easy, intuitive ordering using huge amounts of customer data.
Combine this with the fact that many people have at least some familiarity with ordering on Amazon, and it's clear why procurement training needs are substantially lessened when using Amazon Business. Even new supply chain professionals are able to quickly understand the workings of Amazon Business ordering, although the platform does provide additional functionality beyond what is afforded to B2C customers, including supplier negotiations and approval monitoring.
Just as with consumer-level Amazon, Amazon Business users are able to quickly search and compare prices for a multitude of products. With Amazon Business, however, users also have the option to negotiate with suppliers directly — when placing bulk orders, for example.
With approval monitoring, a supply chain professional is able to automatically send approval emails to the person in charge of purchases over specific dollar amounts or within certain categories — keeping in line with whatever regulations the company already has in place. Amazon Business can also support multiple users and groups from within one account.
Data and Analytics
Amazon offers data and analytics tools to Amazon Business users, allowing for valuable insights that smaller operations may not have access to otherwise. As mentioned, purchases are able to be grouped on Amazon Business and can be separated categorically by function. So, a health care company may have a category for nursing supplies, one for the cafeteria, another for the maintenance crew, and so on.
This allows data to be quickly viewed and shared among groups to see who is spending what and to what effect. These insights can help reduce costs for health care professionals, nip overspending before it gets out of control, and reduce unnecessary duplicate orders.
Reduced Costs
Using traditional supply chain methods, scoping suppliers and receiving quotes can be a lengthy, costly process — and it doesn't guarantee the lowest price. With Amazon, purchasers are quickly able to compare prices and features of a multitude of health care products as well as negotiate costs directly within the marketplace. This is another area where Amazon's intuitive interface comes into play, as it does not require any special training to compare costs and make purchases for an organization.
Licensed Products
When contemplating any major technological change in the ordering process, many medical and health care supply chain professionals harbor concerns regarding access to licensed products, which are not generally available to the public.
Amazon Business is addressing this issue by allowing health care professionals, such as physicians, to post their licensing credentials with Amazon, which then verifies the authenticity of the license with the state's board of pharmacy. Once this approval is complete, an organization can purchase regulated and restricted products at will, with no need for persistent licensure checks — a step up over traditional supply chain methods.
Real-Life Use Case
Just as many consumers use Amazon Dash buttons in the home, so too do some health care organizations. Summit Pacific Medical Center in Elma, Washington, for example, uses Amazon Dash buttons to reorder a whole host of supplies, from gloves to syringes to IV flushes to paper to computers. For major purchases, such as computers, the Amazon Dash button automatically sends an approval email to the necessary manager who can allow the order to proceed.
Through the use of Amazon Business for health care supply chain needs, Summit Pacific Medical Center has reduced its supply chain labor costs by 80%. More than 90% of their supply chain needs are now covered by Amazon Business.
Replacing Outdated Methods
Amazon is aiming to replace several outdated health care supply chain methods, many of which require lengthy training. However, some bigger operations, such as city hospitals, still prefer traditional methods to what Amazon is able to provide. But for smaller medical organizations, Amazon may serve as a welcome change of pace, and the company is working to integrate new tools with pre-existing systems to allow for a seamless shift.
It could take years before Amazon is able to make all of the changes they're planning on within the health care sector, but founder Jeff Bezos has stated his commitment to putting in the work. For now, medical organizations are able to sign up for Amazon Business and begin utilizing Amazon's analytics tools and simple interface for their supply chain needs.
Image Credit: Panchenko Vladimir / Shutterstock.com
Related