Airbus Gets $4M to Hire 432 Employees in Alabama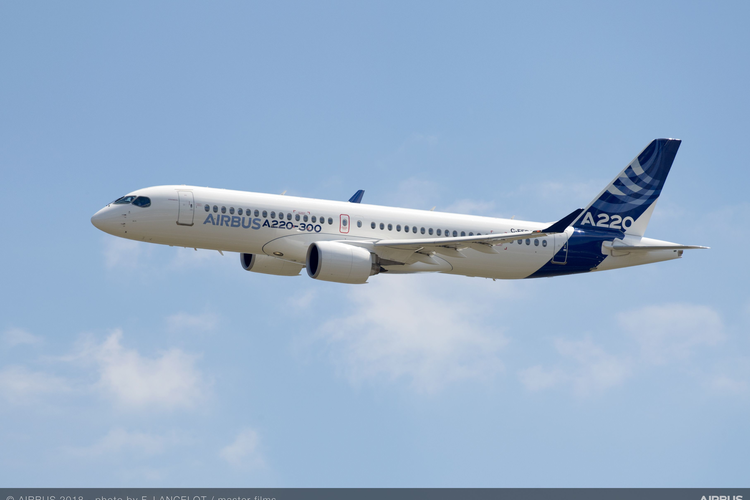 Last week, Thomas Insights reported on a new order that Airbus received for 120 A220-300 aircraft. Airbus struck deals for 60 aircraft apiece with JetBlue Airways and Moxy, a new U.S. startup.
It was welcome news for job seekers in the Mobile, Alabama area, as the European aircraft manufacturer announced plans to build a new U.S. assembly facility, breaking ground as soon as January 2019.
A new report from the Associated Press offers more insight into the number of jobs Airbus plans to add, as well as the millions of dollars in incentives that the company will receive as a result.
The Mobile County Commission has approved a $4 million incentive plan to build the new A220-300 assembly facility at the Mobile Aeroplex at Brookley, adjacent to the existing A320 plant in the area.
According to a statement released by the commission, the money will be paid in $400,000 installments over the next 10 years. The caveat is that Airbus will need to hire 432 new employees to earn the incentives. Additional tax incentives are expected to be approved.
Airbus has posted the first wave of production jobs for the A220 assembly line. The 17 initial positions include an engineering leader, aircraft structure/installation mechanics, aircraft electricians, and cabin furnishing installers.
In addition to the new jobs at the A220 plant, Airbus is also seeking similar production positions at the A320 facility. The company states that it plans to hire as many as 600 employees over the next 18 months.
The new employees will be responsible for building aircraft ordered by U.S.-based customers.
Image credit: Airbus / https://www.airbus.com
Related