Adhesives Manufacturer Installs New Hampshire's Largest Solar Array
Welcome to Thomas Insights — every day, we publish the latest news and analysis to keep our readers up to date on what's happening in industry. Sign up here to get the day's top stories delivered straight to your inbox.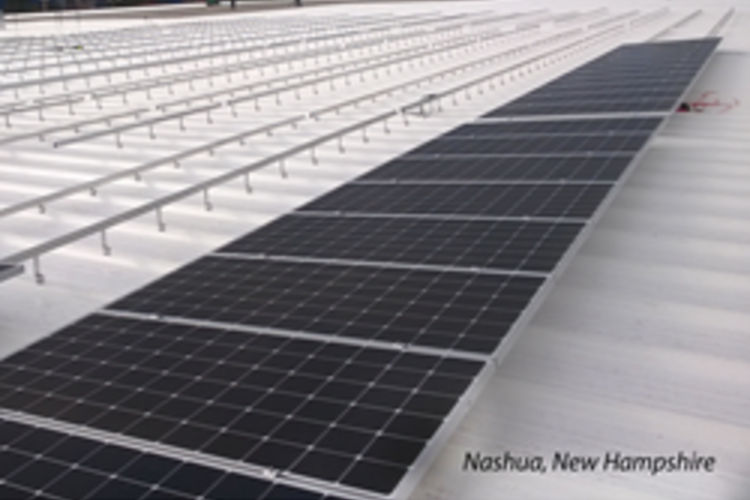 A 150-year-old adhesives and coatings producer is now home to the largest solar panel array in its native New Hampshire.
Renewvia Energy, the Georgia-based firm that installed the array atop one of Worthen Industries' manufacturing facilities in Nashua, New Hampshire, said the 90,000-square foot project included 2,710 panels.
The companies said the project would generate about half the energy needed to operate Worthen's business. In addition to saving on energy costs and bolstering its environmental record, officials said the array would help insulate the company against changes in the energy market — particularly in volatile New England.
Chief Executive Officer David Worthen said the investment was part of the company's goal of continuing for another 150 years.
"The best way we do that is to make products efficiently, to use less energy, and create less waste," Worthen said in a statement.
Image Credit: Renewvia Energy
Related