Addressing the Misconceptions of Manufacturing Careers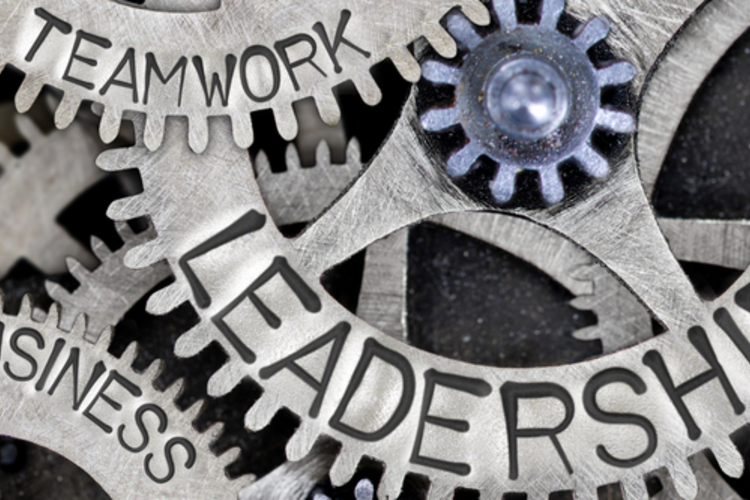 Leading2Lean is a leading provider of software focused on lean manufacturing principles. The company recently published a survey focusing on some of the false assumptions that are negatively impacting job fulfillment with the industrial sector. Their research showed a number of interesting misconceptions, including:
70% of Americans believe the American manufacturing industry is in decline. But according to ISM's Purchasing Manager's Index (through August), U.S. manufacturing has grown for 24 consecutive months.
58% of people believe that the number of manufacturing jobs in America is declining. Again, according to ISM, manufacturing employment (through August) has grown for 23 consecutive months.
71% indicated jobs being outsourced to countries outside the U.S. as the top reason for this decline. According to the Reshoring Initiative, more than 576,000 manufacturing jobs were brought back to the U.S. since 2010.
We recently sat down with Keith Barr, President and CEO of Leading2Lean, to discuss the survey, his company, and factors impacting the skills gap.
Jeff Reinke: Tell us a little about Leading2Lean and the thoughts behind the survey.
Keith Barr: Leading2Lean is a manufacturing software technology company and creator of CloudDISPATCH, a Lean Execution System (LES) used by manufacturers to drive continuous improvement in production, maintenance, and quality operations by empowering the workforce.
We launched this survey with the intention of bringing to light misconceptions that many Americans have about the current state of the manufacturing industry, and to encourage people to learn more about manufacturing. While the demand for manufacturing jobs, in reality, is high, we've seen that many students and recent graduates are not aware of the career opportunities. And many adults simply have an outdated understanding of the industry, not realizing the many modern changes that have occurred.
We wanted to learn what these misconceptions are so that we can help spread the truth about the industry, while also engaging people who may not have considered joining the manufacturing workforce.
JR: Why do you think there's such a gap between the perceptions of U.S. manufacturing and the realities of the sector?
KB: Many people view manufacturing from the lens of decades past. The industry has evolved over time, adopting modern technology and processes, but has done so quietly. We believe the scale requirements and the type of work [have] also changed in the last decade or two. Manufacturing is generally a much higher tech and dynamic work environment than it used to be.
JR: Where do we start addressing these perception issues?
KB: We can address these issues through what we communicate. We need to align our message to the potential workforce and public to have similar appeal to competing opportunities such as Google, Amazon, Microsoft, etc. We also need to address where and how we communicate these messages by:
Leveraging where and how the next generation communicates, such as mobile communication applications like Instagram and Snapchat.
Understanding how education represents manufacturing today and better identifying opportunities to influence what's being communicated.
Continuing to create a manufacturing environment/culture that parents will want to recommend to their kids as a great career choice. We need to foster an environment where workers feel valued, recognized for accomplishments, and know they have [an] impact.
JR: What types of partnerships do you feel can play the biggest role in helping to educate the public about the positive dynamics of a career in manufacturing or industrial engineering?
KB: In addition to schools, nonprofits, and trade associations that are working on this issue, manufacturers need to be more involved corporate citizens in their communities. When I was a kid, I attended a factory tour, and what I saw stuck with me. Manufacturers can get involved by fostering field trips, intern programs at local trade schools, providing scholarships, and other ways to get the community more exposed to the current opportunities.
JR: Right now manufacturing is facing a significant skills gap. How do you think this is going to look in 5 years? 15 years?
KB: 5 Years: We're going to experience a shortage of workers, it's too short a horizon to prevent that. You're going to see organizations create inventive methods to try to bridge the gap. For example, more automation, outsourcing more services, etc.
15 years: The skill set on the plant floor will be very different. It will elevate to a much more educated skill level to maintain a more automated and sophisticated environment.
We agree there is a significant skills gap, which is why we have also started a scholarship fund to encourage careers in manufacturing and manufacturing technology. We believe it is indeed important to educate the public on the vast number of job opportunities in the industry.
For a look at the full survey results, click here.
Image Credit: EtiAmmos/Shutterstock.com
Related