A New Ingredient Enters the Brewing Supply Chain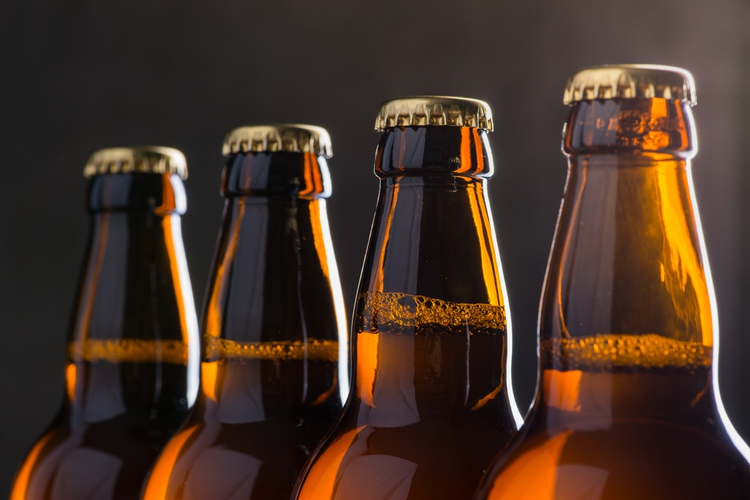 Earlier this month, Molson Coors Brewing Co. added an unexpected new partner to their supply chain, entering into a joint venture with Hydropothecary Corp. to create cannabis-infused beer. With beer sales declining and recreational marijuana becoming legal in Canada on October 17, Molson Coors has made a decisive step to get ahead of an emerging industry.
A Growing Market
Deloitte recently estimated that the Canadian cannabis market would exceed $4.34 billion in sales by 2019, when the cannabis-infused beer will hit the market. Molson Coors chose Quebec-based Hydropothecary Corp., which will be renaming itself HEXO Corp., due to the company's "research and development capabilities, loyal customer base, and strong brand." Expected to close by the end of September, the venture will have its own board and management team, with Molson Coors having controlling stake. For the cannabis corporation, the new partnership will significantly boost the business while lending legitimacy.
With this deal, the potential market is "staggering," according to Hydropothecary's CEO Sebastien St. Louis. "They're bringing capability as a Fortune 300 company that ... no cannabis company even comes close to replicating."
The venture comes at a time of uncertainty for the beer industry. Molson Coors recently reported that second-quarter net sales fell from $3.091 billion last year to $3.085 billion this year. Analysts were expecting $3.1 billion. Notably, sales in the United States have fallen by more than 3% in the last quarter. Younger adults have also been found to prefer other alcohol — like wine and cocktails — over beer.
The figures are even starker for states allowing medical marijuana. Adults in states with legal cannabis binge drink 13% fewer times per month than other adults in other states, according to Vivien Azer, cannabis industry analyst at investment bank Cowen. "As cannabis access expands, we expect further pressure on alcohol sales, given this notable divide in consumer consumption pattern." By developing cannabis-infused beer, companies like Molson Coors will be able to get ahead of the trend, especially if medical and recreational marijuana becomes more widespread and broadly legalized in the United States.
Other Initiatives on the Horizon
Other beer companies in the United States have started investing and making their own confections in areas where cannabis is legal. For instance, the maker of Corona, Constellation Brands Inc., bought medical marijuana company Canopy Growth Corp. last year. Cannabiniers, a startup in Nevada, recently launched a line of cannabis-infused beers in August. And Lagunitas, owned by Heineken, recently released Hi-Fi Hops, a nonalcoholic beer with 10 milligrams of THC.
All of these beers are nonalcoholic, as California's Department of Alcoholic Beverage Control (ABC) recently issued a memo stating that "cannabis cannot be sold in the same premises as alcoholic beverages," and "regulations issued by the California Department of Public Health prohibit the sale of 'edible cannabis products' as alcoholic beverages." It's expected that this will be the standard for other states going forward.
Looking Ahead
Investments such as Molson Coors' should prove very fruitful. "We believe … it's got really significant potential and we're going to learn a lot," says Molson Coors Brewing CEO Mark Hunter. "If other markets start to open up in due course and this becomes federally legal, then we'll be in a good place at that point in time."
It's believed that the partnership will be the first of many such ventures in this emerging market. "We view this as a historic milestone as the Canadian cannabis industry looks for innovative ways to enter the beverage industry," says Beacon Securities analyst Douglas Cooper, saying the move is "trend-setting for the cannabis industry as a whole."
And in a recent note, Beacon Securities stated that "the merger of the cannabis and beverage industries hold[s] great potential for investors looking to reap the benefits of innovation in the space." As the beer and cannabis industries continue to shift and evolve, other brewers would be wise to diversify their supply chain as well, lest they be left "dazed and confused" as an emerging market passes them by.
Image Credit: Room 76/Shutterstock.com
Related