A Manufacturing Renaissance… in Brooklyn?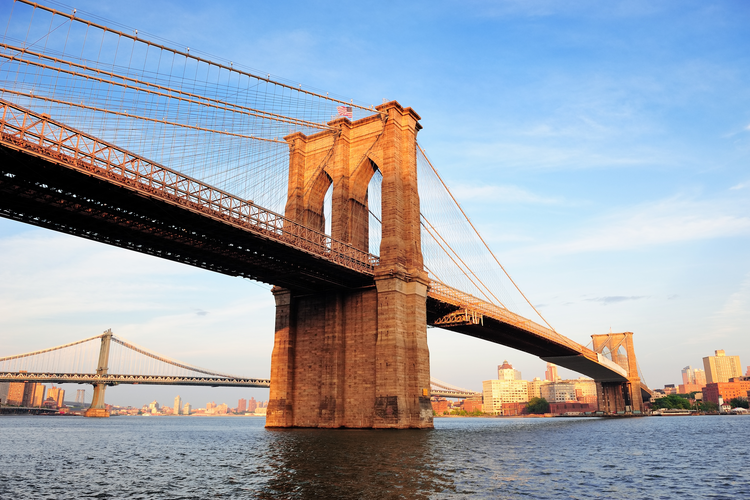 When someone mentions "Brooklyn" to you, what comes to mind first? Depending on your upbringing, generation, or exposure, that answer can vary wildly. It could bring up the idea of gritty, low-income neighborhoods, or the birthplace and home of infamous Mobsters. It could spark images of rap music, Notorious B.I.G., and Jay-Z. Or, it might conjure up notions of hipsters, micro-breweries, rising rents, and gentrification.
However, it probably won't make many people think about industrial manufacturing, but maybe it should. The history of Brooklyn as an industrial hub stretches far back to pre-WWII, where NYC was reportedly home to over 32,000 factories, employing 800,000+ workers with a gross product of $5.2 Billion (that's equivalent to $74 Billion in today's dollars!)
The remnants of that bygone era are still quite visible today. Just take a peek across the East River, and you'll notice the now landmarked Pepsi-Cola sign (formerly home to a Pepsi bottling plant) as well as the Domino's sugar refinery (which dates back to 1882 and at one point processed more than half the sugar in the United States).
That era is long gone, but there may yet be some life left for industrial Brooklyn. As part of a plan to revitalize economic growth throughout the city, the NYC Economic Development Council launched the Futureworks NYC initiative in May of 2017.
Based in the Brooklyn Army Terminal, a "modern industrial campus" located in the heart of the former industrial hub, the initiative is working to increase accessibility to manufacturing technology, help established manufacturing companies transition to more modern tech environment, as well as support start-ups.
One of the cornerstones of the FutureWorks NYC initiative is TechShop Brooklyn. TechShop is an open-access, membership-based makerspace where members can utilize equipment, storage, and take STEM-oriented classes. There are TechShop locations through the U.S., but this site is the first in New York.
During a public preview party of the TechShop facility, attendees were treated to demonstrations of the vast array of equipment on the campus. These exhibits included multiple 3D Printers and Laser Cutters, a Water Jet Cutter, presentations from welding instructors, and a full-size ShopBot CNC machine.
As manufacturing progresses into a more modern era, access to technical equipment, STEM education and instruction, as well as a supportive community, are all crucial. Makerspaces like TechShop can provide this, especially when given support from local organizations like FutureWorks/EDC.
So are we seeing an industrial renaissance in Brooklyn? While we likely won't reach pre-war production levels anytime soon, TechShop Brooklyn is expected to support 200 companies and create 500 new jobs for the area. It can also lay the groundwork for a new generation of New Yorkers interested in advanced manufacturing and STEM studies, which is important both locally and nationally as we progress into the modern era of American manufacturing.
TechShop Brooklyn officially opened to the public on October 30, 2017. More information can be found at their website techshop.ws/brooklyn.html.
Related