A Changing of the Drone Guard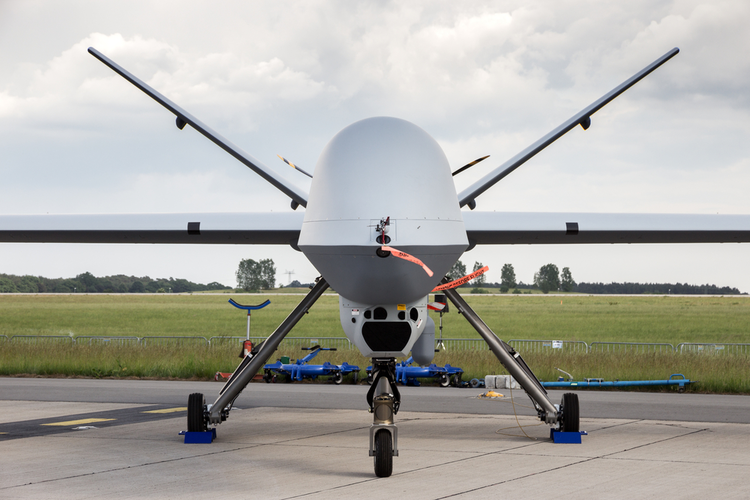 In an effort to improve data transmission capabilities for the MQ-9 Reaper drone used on surveillance and data gathering missions, the U.S. Department of Defense has awarded General Atomics a $14.1 million contract. The contract covers the provision of Block 5 kits to help improve electrical output, communications security, and transmission bandwidth.
The Block 5 kits have an upgraded electrical system with a backup generator that can support various flying conditions. The Block 5 upgrade includes extended-range kits, beyond-line-of-sight kits, and Barrett Asymmetrical Digital Datalink Computer (BADDC) Routers that provide a higher, continuously-available bandwidth for transmitting digital information. This higher bandwidth also helps eliminate transmission delays from the drone, especially for full-motion video.
The contract comes as the military begins to phase out Predator drones in favor of the Reaper's ability to carry more fuel and a heavier payload. The drones will continue to be one of the primary weapons in the U.S. counterterrorism strategy. Both the Predator and the Reaper also have offensive capabilities, usually carrying Hellfire air-to-ground missiles.
The U.S. military has long planned the retirement of the Predator in favor of an all-Reaper fleet. The Air Force explained their reasoning to retire the Predator in February 2017, noting that the more modern MQ-9 Reaper has been better equipped with superior features and operational capabilities. Work on the Block 5 kits will take place in Poway, California, and should be completed by February 2021.
Related