A $10K Scooter Designed Like a Fighter Jet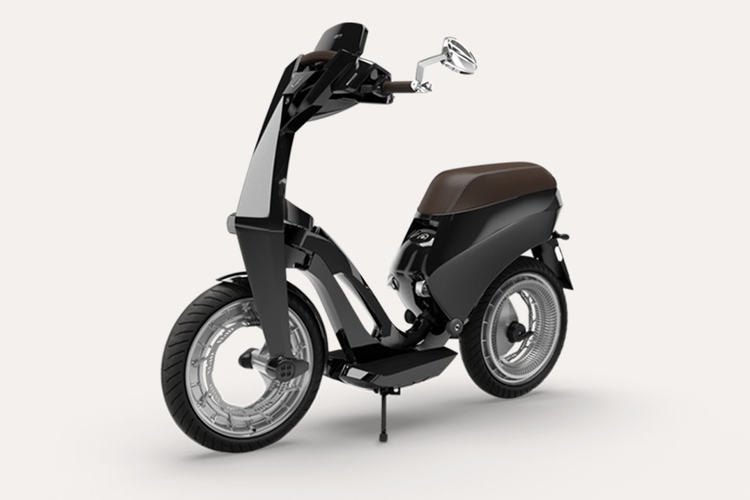 Driving nearly every significant trend in automotive product development has been a desire for greater operational efficiency. The desire to improve fuel mileage led to advanced electronics that morphed into a current fleet of vehicles powered solely by electric motors. And while electric cars, and more recently semis, get the lion's share of attention and headlines, a smaller innovation that follows a similar path could have just as significant an impact.
Unveiled at the CES (Consumer Electronics Show) this week in Las Vegas is the Ujet electric scooter. More than just another way for urban travelers to efficiently navigate crowded city streets with limited parking, the Ujet offers two unique features to accompany all that efficiency – style and connectivity.
The use of lightweight, high-performance alloy and carbon composite materials often used in the aerospace sector means the scooter weighs less than 100 pounds. It also houses what the company describes as "the world's first nano-augmented tire," which is constructed of single-wall carbon nanotubes. This material claims to provide twice as much grip, which helps improve safety, handling, and power usage. These materials also allow for unlocking the frame and folding the scooter in half for easier storage.
These features translate to the scooter's small, rechargeable battery carrying a range of up to 93 miles. About the same size as a carry-on suitcase, the batteries are easy to remove and transport and can be completely charged in two hours by a standard power outlet. The battery provides over five horsepower and can propel the scooter at speeds up to 28 mph.
The Ujet scooter can also be accessed remotely via an iOS or Android app, which offers simple functions such as locking or unlocking the scooter, figuring out where it's parked, shutting it off in case of theft, and monitoring key performance attributes like battery level and CO2 emissions. The Ujet will retail in the U.S. for $9,900 and be available later this year.
Image Credit: www.ujet.com
Related