7 Steps to a Successful Conference Exhibition
Welcome to Thomas Insights — every day, we publish the latest news and analysis to keep our readers up to date on what's happening in industry. Sign up here to get the day's top stories delivered straight to your inbox.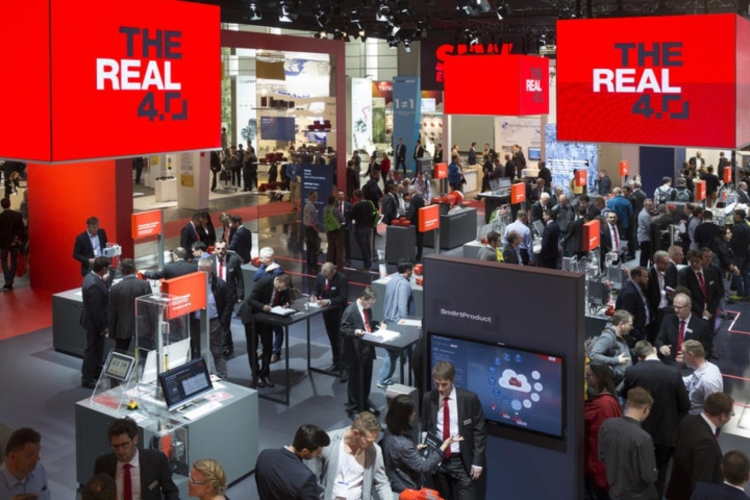 Conferences are expensive investments - if you've purchased space on a conference expo floor or other representation space at an event, how do you make sure you connect with leads, make a brand impact, and network with new contacts to ensure ROI?
How to Get Your Money's Worth at a Conference Booth
The U.S. & Foreign Commerce Service, part of the U.S. Department of Commerce, recently compiled a list of key points to keep in mind when preparing for events. While originally geared toward Hannover Messe exhibitors attending the upcoming conference next month in Germany, these tips apply to any business preparing to represent their brand at an upcoming conference or other large-scale events.
First, take the time to extend invitations to your customers. Depending on your relationship with certain customers, you may wish to customize the message or reach out to them directly.
Create informative, engaging press releases for publication in trade magazines and digital industry platforms in advance of the event. Many events also let you publish a press release in the proprietary event publication, typically published daily during large-scale conferences.
Classify your company's products and services in the conference's product index; this will ensure attendees can find your business when searching for the items they need.
Think about the way you'll present your products and services to the conference audience. Having a solid plan of action is critical for ensuring that your offerings are exhibited in a clear, engaging, and informative way. Make sure that you — or the people who will be presenting information and fielding questions — are comfortable interacting with attendees in a professional, personable manner and understand every aspect of the product or service you're showcasing.
Consider participating in the guided tours offered at the event. Hannover Messe, for example, runs two-hour tours to offer attendees and exhibitors a chance to delve more fully into a specific field of interest, such as predictive maintenance 4.0, industrial automation, and integrated energy.
Don't forget to pack your business cards. You'll want to make sure you can network effectively when speaking with peers and potential customers.
Check out the competition while you're there; this is a great opportunity to see what other industry leaders are up to and get some ideas for your own playbook. Also, take the time to network with other exhibitors who may be potential customers; with so many companies and industry professionals in one place, you stand the chance to forge some valuable connections.
Plan Ahead to Ensure an Effective Event
Conferences offer numerous opportunities for networking while exploring the newest innovations and trends in industrial technology. Keeping in mind the seven simple steps listed above will help ensure you make the most of your time at any conference, connecting with the right people and exploring the right products for your specific company needs.
Image Credit: Hannover Messe / https://www.hannovermesse.de/en/news/media-library/