7 Keys to Becoming a World-Class Manufacturer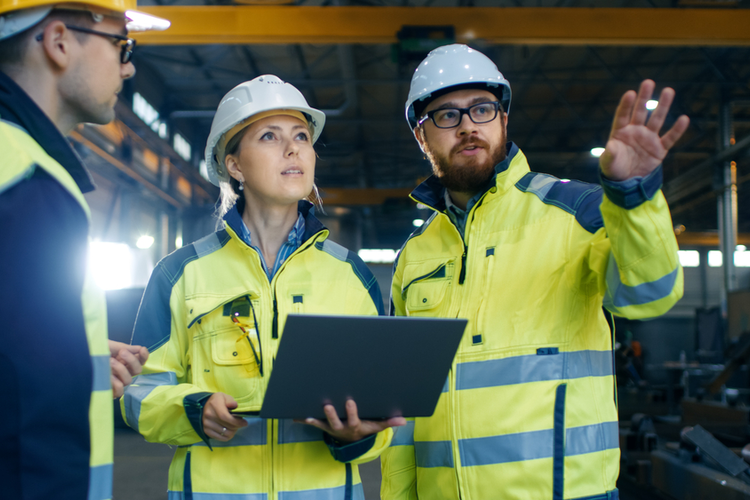 This article was originally written by Katrina C. Arabe
Being "world-class" has nothing to do with your size or resources. It entails excelling in your market and weathering economic downturns. When it comes to being a world-class manufacturer, the real question is how to become a manufacturer capable of withstanding a major crisis.
Manufacturers tend to be the hardest hit during economic recessions, yet some companies emerge from these slumps intact or even better off, earning the moniker "world-class manufacturers." These companies achieve this status by consistently matching or topping the competition in product quality, lead time, flexibility, pricing, customer service, and innovation.
Regardless of your size and resources, you can become a top manufacturer by following these seven tips:
Position your products as solutions. World-class manufacturers don't just churn out products – they emphasize how their products can serve as solutions to their clients' needs.

"Manufacturers need to know about their product and how they can best provide a solution to their client that includes the product now that it may be commoditized," Jim Maurer, national managing partner for the consumer and industrial products industry group at Grant Thornton LLP of Chicago, told Assembly Magazine.

Basically, to become a manufacturer worthy of "world-class" title, companies have to focus on how their offerings are being used.


Prioritize customer satisfaction. Top manufacturers consistently surpass customer expectations by effectively managing every aspect of the relationship, from prospect to post-sales, as well as staying attuned to customer needs throughout their daily operations.

They also strive to please their internal customers – their employees.

For example, when mistakes happen, instead of assuming that someone else down the assembly line will fix the mistake – which can diminish product quality in the long run – a top manufacturer will do their best to make sure that what they're producing satisfies all the workers down the line.


Maintain quality through a disciplined approach. Successful manufacturers know that poorly executed processes lessen product quality.

"To be a world-class manufacturer, you have to embrace Six Sigma," said Maurer. "You have to embrace lean concepts."

While Six Sigma involves rooting out defects in processes with a data-centric approach, lean manufacturing entails boosting overall efficiency. By following lean principles, you can raise throughput, capacity, and product quality while reducing costs and time-to-market.


Welcome change. In order to remain on top, world-class manufacturers constantly modify their manufacturing processes to continually meet their customers' needs. They set up flexible production systems, which enable them to react rapidly to changing customer demands and market trends. One effective system is pull-type production, in which goods are assembled according to demand.


Stress employee training. Top manufacturers recognize the key role of well-trained workers in the success of manufacturing practices. They invest in training their employees in how to become a manufacturer, and expect to derive significant benefits from such training in the long run.

But keep in mind that training can be costly and counterproductive. In order to make sure that you get your money's worth, consider such approaches as community college courses, online classes on how to become a manufacturer, or sending one employee to workshops and then having him or her share lessons learned with fellow employees.

Pay attention to total cost of procurement. Leading manufacturers stay a step ahead by implementing supply chain management strategies that assess purchased materials and goods in terms of their total cost of procurement. With this supply chain approach, you can support just-in-time production systems, speed up product development, and constantly lessen costs and errors.

Get involved in product development. World-class plants actively participate in the design, planning, and development of the products they are making. After all, their success hinges on rapidly launching cost-effective products that provide solutions to customers.
By incorporating these seven practices into your regular business routine, you too can become a manufacturer that stays ahead of the competition and maintains a world-class reputation.
Image Credit: Gorodenkoff / Shutterstock.com
Related