7 Cool Features — and 1 Big Problem — With Google's New Smart City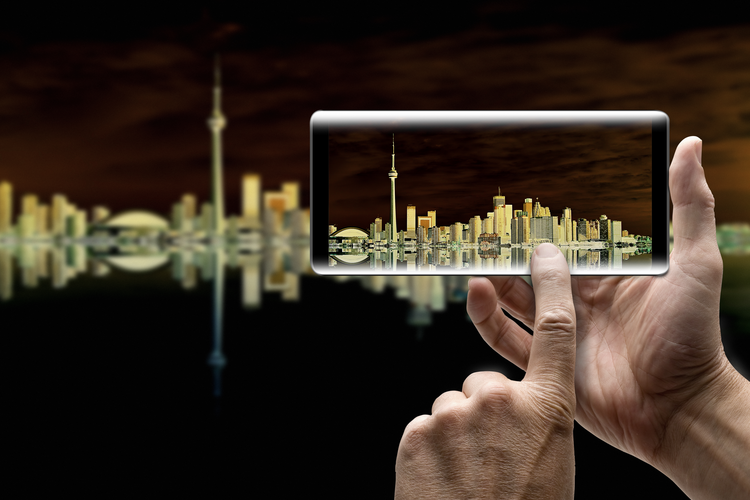 Sidewalk Labs, a subsidiary of Google's parent company, Alphabet, has approval to create "the world's first neighborhood from the internet up" on a 12-acre plot of land on the Toronto waterfront. Quayside, a smart city dubbed the "neighborhood of the future," is expected to cost upward of $1 billion.
What's So Smart About This High-Tech City?
Quayside is described as a sensor-enabled, highly wired metropolis that will collect data on noise, traffic, pollution, and other factors. The constant data flow will enable the city to continually learn and optimize its operations.
Walkways will be equipped with weather sensors that can heat up the pavement to ensure pedestrians and cyclists can get around safely and with ease, even when it's icy or snowy. Canopies will extract and retract in response to real-time weather data to keep pedestrians dry in the rain and provide shade on hot days.
One of the most recent developments, dubbed the "Building Raincoat," has been designed to help protect both buildings and sidewalks from inclement weather that can lead to slips and falls. Made from ethylene tetrafluoroethylene (ETFE), these tent-like awnings are adjustable and can be implemented whenever harsh conditions strike.
Sidewalk Labs stated, "The raincoat was just one of a series of design innovations we'd been exploring to make sidewalks and other public spaces more comfortable, with the goal of drawing people outdoors year-round."
Other features of "the most measurable city in the world" include:
Dynamic streets — These will measure the flow of cars, bikes, and pedestrians in order to widen or compress each lane as needed, using LED lights to indicate lanes and ensure optimal safety.
Energy and water efficiency — Even toilets and sinks will be able to measure and report water usage, allowing for greater sustainability citywide.
Taxibot — A shared network of driverless taxis can be summoned quickly and easily by smartphone. Ultimately, Sidewalk Labs wants fewer than one in five residents to feel the need to own a car.
Intelligent garbage chutes — These high-tech garbage chutes will separate recyclables and charge households by waste output.
Planning ahead — The smart city will be shaped around innovations still to come, such as streets designed for self-driving cars and underground utility channels for yet-to-be-invented city services.
Underground delivery robots — To keep delivery vehicles off the streets and cut down on traffic, robots using underground conduits will take packages from a central distribution center straight to personalized mail lockers in buildings.
Smart traffic flow — Auto-calibrating traffic signals and parking apps will direct drivers to free spots.
Privacy Fears Surrounding the Toronto Smart City
Not surprisingly, opponents of the development are concerned about data privacy, ownership, and control. In fact, Sidewalk Labs' privacy consultant resigned recently after it was revealed that third parties may be able to access identifiable data on Quayside residents.
Despite the criticism surrounding the initiative, it appears that the well-funded smart city project is moving forward, with strong support from local government all the way up to Canada's Prime Minister Justin Trudeau. As the project picks up speed and industry as a whole continues to evolve, tech enthusiasts and privacy advocates alike will be watching this experiment with interest.
Image Credit: CapturePB / Shutterstock.com
Related