6 Energy Challenges of Smart Warehousing - And How to Overcome Them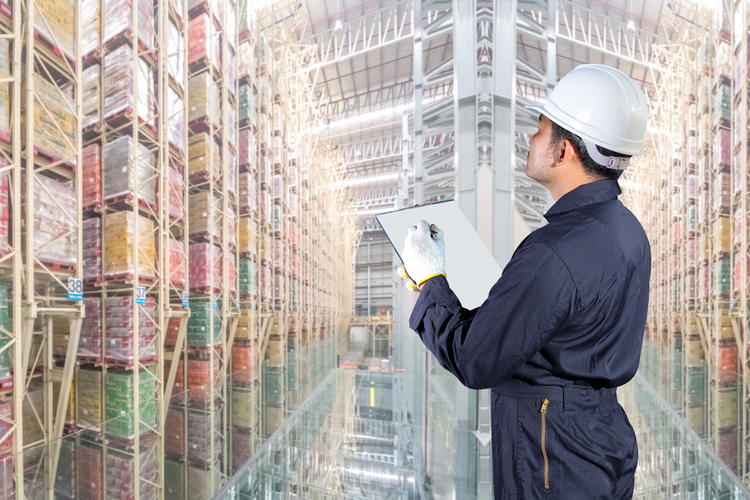 Today's smart warehouses feature sensors, robots, monitors, and other components all optimized to help the facility achieve maximum productivity. Generally, they have numerous automated systems working together to accomplish common goals and needs. Smart warehouses are typically scalable and help warehouse managers cope with changing needs.
They can also save energy by giving company leaders insights about current energy usage patterns and how to make improvements. Smart warehouses are usually substantially more energy-efficient than conventional ones, but they still pose challenges. Here are six of them.
1. Taking Actionable Energy-Related Insights from the Data
Most smart warehouse interfaces let users examine energy-related data, such as peak usage. Then, it's possible to draw conclusions and respond proactively.
But, it's not always easy for companies to decide what to do with the data provided to them by their smart warehouses. As such, data-driven execution can become difficult. It may become necessary to change processes or break down company silos to communicate about the best ways to make energy usage adjustments. But, before that stage happens, people must analyze the data and ensure they understand it correctly.
Those things take time, and they require a team effort from the company at large. As such, companies should plan how to glean insights from their data before and after making their smart warehouse investments.
2. Having Unchanged Long-Term Energy Usage Habits
Another energy-related issue — one that will likely surprise some people — is that a recent survey shows relatively unchanged energy usage in the warehouse sector from 2002 to 2013.
Indeed, that period happened before warehouses became as energy efficient as they are now. But, you may still have trouble convincing corporate leaders that investing in energy improvements is a worthwhile endeavor — especially if they come across that study.
Companies can ensure they see energy efficiency payoffs by thinking strategically about where and how they use energy the most, then look for intelligent technology to facilitate improvements.
3. Reducing Dependence on the Power Grid
Businesses also realize it's in their best interest to move toward more energy independence in their smart warehouses. They know that if an area's main power grid fails, the resultant outage could be extraordinarily costly and largely outside their control. For example, companies with cold storage facilities take preventative measures like checking condenser units and evaporator coils.
But, during a power outage due to grid failure, they could lose perishable items despite going through those steps. Many businesses are setting up microgrids within their facilities or using battery power to reduce stress on the power grid. They may also use those backup systems during peak hours to save money.
4. Knowing What Uses the Most Energy
Many enterprises are at the point where they know they want and need to save energy in their smart warehouses, but don't know which enhancements will make the most impact. Sometimes, small changes make big differences. For example, using motion sensors on interior lights can provide approximately a 15 to 20% cost savings, often in less than 12 months.
Companies should consider undergoing energy usage audits whether making upgrades to their smart warehouses or initially transitioning to using a smart warehouse. Then, they can make well-informed decisions that leave no doubt it was a good idea to carry out those changes.
5. Managing Seasonal Fluctuations
During the busiest times of the year, smart warehouses may continue operating 24 hours a day. It's crucial for warehouse managers to be aware of any seasonal shifts and understand how smart technology could impact them.
For example, although smart warehouses usually save money during those increased operation times, it's important to remember that humans also play a role in keeping energy costs down.
New or temporary employees brought on board to help enterprises cope with seasonal demands may need training that reminds them of the need to take conscious efforts to save energy, even though the smart technology makes a substantial difference in that effort.
6. Choosing Warehouse Locations with Adequate Energy Resources
One often-overlooked aspect of settling on a site for a smart warehouse is the energy resources in the area. Some people involved in selecting potential warehouse locations may provide a sample utility bill and get a report of what their costs might be if they moved to a different place. They might also ask for reliability statistics associated with power companies, mainly if there are several in the vicinity.
Energy may not be a top-of-mind issue when considering a move, but it should if companies want to avoid unpleasant surprises related to their smart warehouses.
Conquerable Obstacles
These issues exist, but they're not impossible to overcome. Additionally, they should not discourage companies from investing in or enhancing their smart warehouses.
Image Credit: Photomontage / Shutterstock.com
Related