5 Reasons Route Planning is Essential to a Healthy Supply Chain
Welcome to Thomas Insights — every day, we publish the latest news and analysis to keep our readers up to date on what's happening in industry. Sign up here to get the day's top stories delivered straight to your inbox.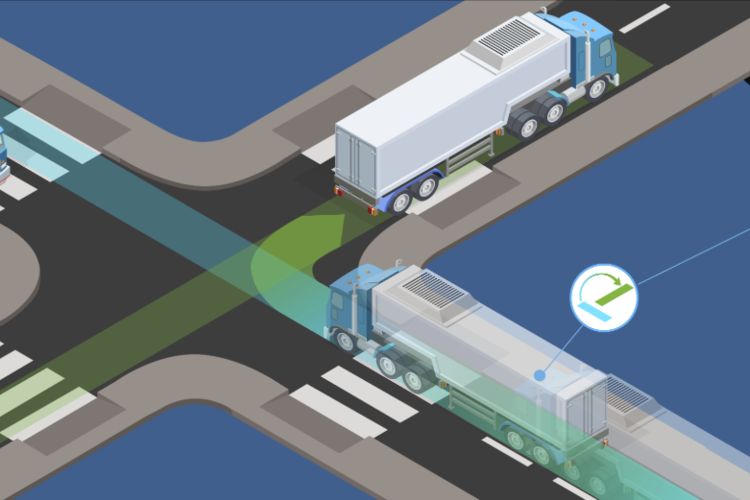 Customers in the digital era expect deliveries to be reliable, fast, and transparent; they want to be able to track the delivery, even when it takes only a few hours to reach them. Route planning helps meet this demand.
Many businesses employ route planning systems to gain a competitive advantage. These digital tools take into consideration product, personnel, vehicles, regulations, and possible routes to help logistics and distribution companies amp up their agility. Powered by machine learning and Artificial Intelligence (AI), this digital tech is better able to accommodate short-notice changes in transportation, driver, or route availability.
The Benefits of Route Planning Software
A recent MetaPack survey noted that "37% of U.S. consumers and 24% in Canada said they changed delivery preferences 'on the fly' after placing their order." Because customers demand flexibility, businesses need to be agile and responsive. To help them better meet customer demands and improve internal processes, route planning helps brands:
1. Reduce daily planning efforts
A route planning system can adapt to daily or weekly order quantity variations. The software automatically plans for efficient, multi-stop schedules to improve asset utilization. At the same time, it incorporates information about customer delivery requirements, truck capacity, driver availability, and other limitations. Sure, humans can do the same planning work, but machine learning is able to crunch the many considerations together for route optimization more efficiently.
2. Enhance transportation scheduling
With a route planning system calculating the most efficient routes for deliveries, businesses can lower mileage, reducing fuel usage and decreasing carbon emissions. In fact, "a route-planning solution can dramatically cut fuel & labor costs, sometimes by as much as 39%." This boosts brand reputation as, according to the MetaPack survey, "78% of U.S. consumers and 68% in Canada… were conscious of the environmental impact of their e-commerce deliveries."
Additionally, because route planning links to live vehicle tracking, businesses can better identify unexpected detours and communicate proactively to enhance service and improve customer satisfaction.
3. Provide continuous optimization
The route planning algorithms will continually review incoming data (new orders, available resources, vehicle breakdowns, and more) to maximize efficiency. The best route planning software will also use historical data to constantly improve. Unlike a human who might be satisfied with what works, the route planning software will continue to weigh scenario options and keep looking for new efficiencies.
4. Centralize scheduling
With route planning software centralizing logistics operations, businesses can gain insight into scheduling on a regional or national scale. This can help avoid trucks driving with empty cargo space, drive consolidation of supplier pickups, and identify other opportunities to streamline processes and reduce costs.
With route planning accounting for traffic, construction, and weather, a digital solution can help improve driver morale by making trips less stressful and reduce wear and tear on vehicle fleets.
5. Add business intelligence
Along with crunching numbers, the software also tracks key performance indicators and business metrics. Route managers will have an easier time running reports to identify trends, anticipate cost concerns, and locate savings opportunities.
Smart route planning is enhancing logistics efficiency, cutting costs, and boosting environmental responsibility. And, it's doing so with a speed and accuracy businesses benefit from throughout the supply chain.
Image Credit: Thomas Insights
Related