5 Questions to Ask Before Executing a Lease Management Solution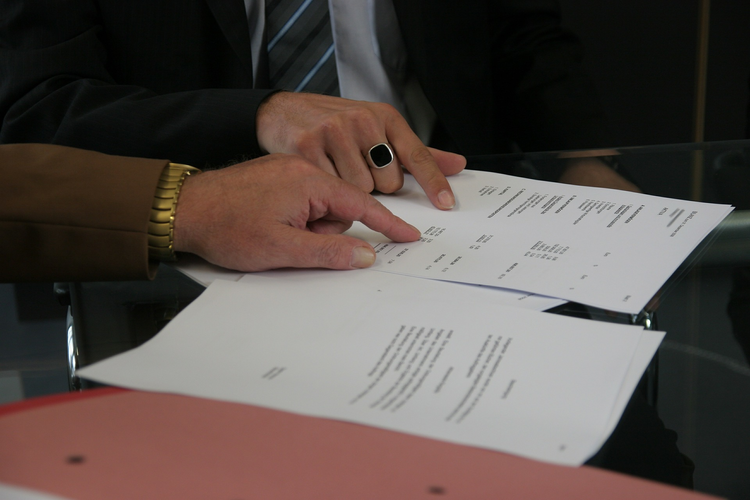 Because most B2B corporations find leasing to be a better option than buying, many companies are embracing the benefits of leasing equipment, space, and technology by developing a lease portfolio. However, managing such a diverse portfolio isn't always an easy task.
In a recent survey conducted by KPMG involving 800 companies, 67% of respondents admitted that they were not on track with their lease accounting projects. From complying with the stringent accounting standards to collating multiple leases in a centralized system, effective lease management is a tough row to hoe.
Consequently, companies across the globe are investing in lease management software solutions that simplify the multifarious leasing process, allowing firms to create lease quotes, prepare disbursement schedules, and store and distribute critical lease documents. The software solution ensures effective data management and customization, integration of the accounting system, accurate reporting, and easy mapping, thereby streamlining the entire process.
Because of this, some firms may be tempted to integrate a lease management solution with existing business processes. However, it's important to research whether this will pay off in the long run.
Businesses planning to invest in and implement a lease management solution should consider the following questions in order to maximize returns:
1. What Are the Goals for the New Lease Accounting Solution?
Besides aiming for compliance with the current accounting standards, lease management solutions can identify opportunities to more efficiently manage the lease portfolio. This helps firms reduce costs, increase efficiency, improve their analytical capabilities, and offer strategic insights for informed decision-making. It also acts as an effective collaboration tool during the lease data collection process, empowering all of the stakeholders to track the lease and develop an understanding of its legal and financial implications.
Before implementing a lease accounting transition, firms should determine their goals and expectations from the new software solution in order to measure the success of the project.
2. What Does the Existing Data Look Like?
Centralizing lease data often involves managing complex spreadsheets to map current data into the new system. This process is not only arduous and time-consuming, but it can also invite errors.
Therefore, it's important that companies become familiar with their lease data and determine whether it is complete and accurate. For a successful execution of a lease management solution, businesses should take stock of the lease contracts and assets, and gauge their impact on the balance sheet.
3. Is the Software Solution Meant for Lease Accounting?
Companies today have two primary expectations from a lease management solution. First, it should ensure compliance with the current standards. Secondly, it should provide a centralized system, enabling all major stakeholders to access the documents from any location.
Before proceeding with the execution, companies should ensure that the lease management software accommodates the current accounting standards and has modules tailored for lease accounting.
4. How Well Does the Solution Adapt to the Current System?
Flexibility to address specific business issues is the key requirement for the successful implementation of a lease management solution. How will the new lease accounting software integrate with the existing systems, like ERP or Oracle? What's the timeline for implementation and subsequent integration with other systems? The answers to these questions will help businesses plan for successful execution and integration of the new solution.
Suitable lease administration software will enable a seamless transition and easily integrate with the firm's current accounting system. This will also allow the finance and operations departments to abstract leases and perform lease accounting valuations for various accounting standards.
Before execution, firms should carefully assess whether the solution is right for their business.
5. Will the Software Solution Ease the Compliance Burden?
Since the introduction of the new FASB and IASB lease rules, companies are required to make significant changes to their existing accounting systems and procurement workflow in order to achieve compliance. Therefore, it is critical that firms assess whether the selected lease software solution will ease their compliance burden.
Effective lease accounting solutions will comply with FASB/IASB regulations, ensuring that businesses receive the latest data pertaining to lease classification and audit tracking. Furthermore, good leasing software solutions allow for a simplified transition, enabling firms to prepare or edit the lease before adopting the standards.
Compliance processes are strenuous and time-consuming, so the software should have a user-friendly interface and visual format, allowing major stakeholders to make use of it with minimal training.
Implementing a Lease Management Software Solution
The benefits of implementing a lease management software solution are myriad. These solutions not only help firms comply with the current accounting standards, but also save time and money, secure lease data, and provide accurate and tailored reports.
However, before implementing a lease accounting software, companies should carefully consider the key points shared in this article in order to support compliance, mitigate financial risks, and achieve transparency in the lease portfolio.
Image Credit: delphinmedia / pixabay.com
Related