5 Key Machine Safeguarding Trends for 2018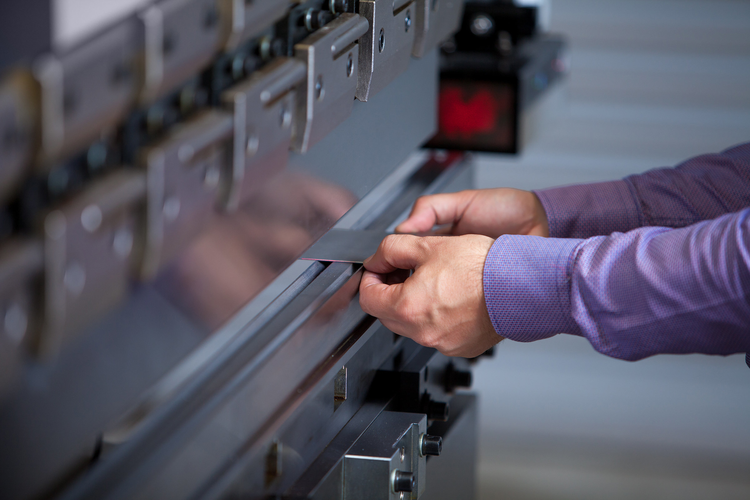 According to the Department of Labor's Occupational Safety and Health Administration (OSHA), machinery and machine guarding violations were the eighth most frequently cited safety infractions in the fiscal year 2017 (October 1, 2016 - September 30, 2017). In that time, OSHA hit companies with 1,033 violations, accounting for millions of dollars in proposed penalties.
Based out of Rockford, IL, Rockford Systems has a history of helping manufacturers apply OSHA regulations as well as American National Standards Institute (ANSI) machine safety standards. This week, the company published its "Five Key Machine Safeguarding Trends for 2018." If properly applied, the trends could help drop "machine guarding" off of OSHA's Top 10 violations.
1. Robots & Cobots
According to Rockford, U.S. manufacturers will increase robot and cobot (collaborative robot) adoption as the equipment comes down in price and is capable of performing more tasks.
The Robotic Industries Association (RIA) says that the North American robotics market broke order and shipment records in 2017. As facilities integrate robotic systems, safety managers need to make sure that the cells are safeguarded per ANSI/RIA R15.06-2012.
According to OSHA, robot incidents often occur during non-routine operating conditions, such as maintenance, programming, and setup. The accidents are usually severe and are typically preventable.
The best way to safeguard a robot, according to Rockford, is to watch it while it operates, evaluate it, and design a custom system for each robotic cell. However, some companies try to have the robots safeguarded before they arrive on the shop floor.
Cobots are issuing in a new manufacturing landscape as they don't require the same safety barriers as standard robot systems. They are designed to work side-by-side with their human counterparts.
According to Rockford, RIA TR R15.606-2016 - Collaborative Robot Safety (TR 606) allows an operator and a cobot system to share the same work area without safety fencing. The report offers clarification on the types of collaboration, including:
Safety Monitored Stop
Hand Guiding
Speed & Separation Monitoring
Power & Force Limiting
Manufacturers have a newfound interest in cobots due to their manageable price-point, adaptability, and plug-and-play designs.
2. Laser AOPDs
Press brakes are a common cause of hand and finger amputations. According to OSHA, the industry experiences 368 amputations every year as a result of press brake accidents.
Safety options range from barrier guards and pull-backs, to light curtains and two-hand down/foot devices, but the laser active optic protective device (AOPD) is the most revolutionary, according to Rockford.
Laser AOPDs allow an operator to work within 15 mm of the point of hazard, which improves press brake productivity by increasing cycle time and reducing operator injuries and fatigue.
According to Rockford, the inclusion of Laser AOPD technology in the B11.3 is a "welcome addition" to the standard that gives a clear guideline to safely implementing this technology.
3. Worldwide Guarding
The developing world is industrializing, which is triggering increased demand for safeguarding. China and India are now adopting contemporary machine safeguarding strategies.
According to Rockford, these regions have better management that adheres to more stringent policies. Even though China has experienced an economic slowdown, the safeguarding market continues to perform well.
4. Alternative Protection Measures
Lockout/Tagout procedures, as outlined in OSHA standard 29 CFR 1910.147, can take too much time — sometimes longer than the actual maintenance task at hand. Lockout/Tagout causes production shutdowns, which impacts the bottom line, and inevitably leads to dangerous temptations to bypass safety procedures.
According to Rockford, OSHA 29 CFR 1910.147 also outlines Alternative Protection Measure (APM) procedures, which can increase efficiency without compromising safety. This exception is also known as the "minor servicing exception."
APM is designed for repetitive machine tasks, such as minor tool changes, and they don't require you to kill the power. Examples of APMs include key-controlled locks, interlocked guards, control switches, and remote devices.
These tools are designed to improve productivity while keeping employees safe.
5. Automation
According to Rockford, automation and the Industrial Internet of Things (IIoT) are lowering the barriers to entry for safeguarding equipment in presses, milling machines, and lathes.
The savings are realized in the form of improved productivity, leaner inventory management, and preventive maintenance.
According to Rockford, safeguarding has become a primary differentiator for machine builders who want to make safety more affordable for their customers.
Related