4 Tips to Ensure a Successful Warehouse Robotics Implementation
Welcome to Thomas Insights — every day, we publish the latest news and analysis to keep our readers up to date on what's happening in industry. Sign up here to get the day's top stories delivered straight to your inbox.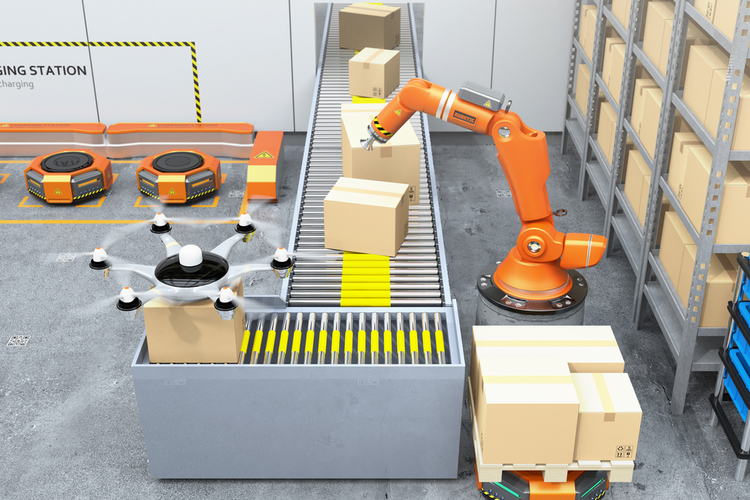 If you're thinking about installing robots in your warehouse, you're not alone. A growing number of companies are deciding to make that move or already have because they know robots can help them meet business goals.
Here are some ways to ensure your transition to robots in the warehouse goes smoothly.
1. Look for Automation Opportunities
One of the mistakes warehouse leaders often make when deciding to bring robots into their facilities is not thinking broadly about the specific ways robotics equipment could benefit their business. Instead, because they see competitors incorporating new technology into their processes, they feel pressured to invest in robotics quickly as well - without fully planning their integration strategy first.
Instead, explore all options before determining which robotics solutions are the best fit for your business. Start by looking at challenges within your workflow - how could robotics address those problems and improve overall production at your facility?
In one case study, Ryder, a provider of top-down supply chain solutions, implemented robotics in one of its warehouses to reduce the time it took employees to travel through the warehouse. The incorporation of new technology saw a 25% increase in worker productivity and a 20% reduction in operating costs.
2. Calculate Your Budget With a Long-term View
When thinking about how much money you want to put toward your robotics implementation, you'll probably start calculating the return on investment (ROI). According to some estimates, the price of an industrial robot is about one-third of total costs; production supplies and maintenance make up some of the other expenses.
As you consider how much money to invest in robotics, remember that what seems like a substantial upfront cost may pay off significantly after a few years. It's important to not only think about what you're investing in the beginning, but how you could save money in the long run with expedited processes, improved productivity, and enhanced workflow with the addition of robotics. With that approach, you may not be as hesitant to agree to a high upfront investment.
Reading case studies about how other warehouse clients implemented robotics into their facilities and how long it took to see meaningful results should give you an idea of a timeline.
3. Become Familiar With Your Options
When adding new equipment to your warehouse, research all options available to meet your specific needs before moving forward with selection and implementation. For example, when warehouse executives choose a picking method, they often look at accuracy, turnaround, and efficiency as the objectives of successful order picking.
According to a Research and Markets report, the global warehouse robotics market will show a combined annual growth rate (CAGR) of 27.1% from 2019-2024. The authors mention that an increase in stock-keeping units (SKUs) is one factor propelling the rise; robots can help companies manage increased amounts of inventory by assisting human workers to pick items more quickly.
However, you don't want poorly selected robotics to make a formerly adequate picking method fail due to a preventable problem. Whether you're searching for a robotics solution that works with your existing workflow method or one that allows you to overhaul your entire process, research the compatible models available and make a shortlist of suitable options.
4. Plan Time to Teach Employees About New Technology
Your employees may not initially be on board with the idea of bringing robots into the workplace, but being open to answering their questions, explaining how robotic support technology makes their tasks easier, and ensuring that their roles will not be in danger will help to assuage their concerns. It's also important to educate all team members about safety in the workplace, especially in light of newly implemented technology.
Recently, Amazon started using a high-tech vest for workers at more than 25 of its sites. The vest works with the robots' built-in obstacle avoidance technology and ensures the machines slow down in the presence of someone wearing a vest.
Image Credit: Chesky / Shutterstock.com
Related