Additive Manufacturing / 3D Manufacturing
3D Printing Sees Growth in New Areas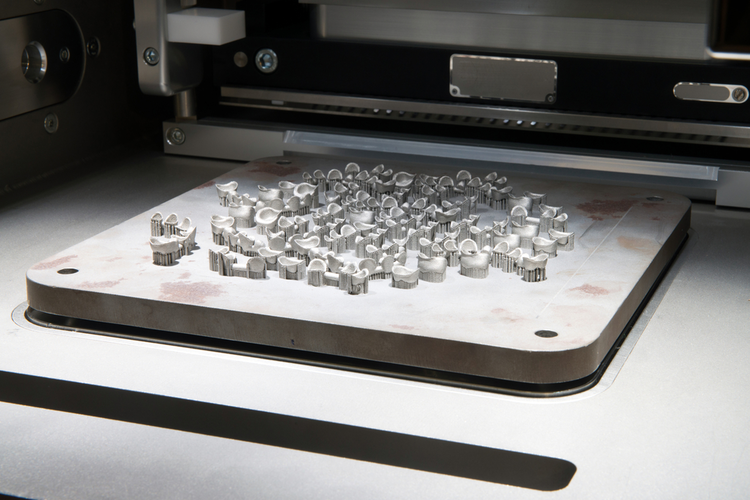 A recent report from the research firm CONTEXT shows that shipments of 3D printers were up 16 percent in the first quarter of 2017, with much of the growth emanating from mid-market offerings. This would encompass high-end desktop and low-end professional units selling for between $3,000 and $25,000. Higher-end professional units actually saw a decline of nearly eight percent when compared with Q1 of 2016.
Overall, global 3D printer sales were up four percent in the first quarter, with metal printers spiking in demand. Additionally, the average price per unit of professional grade models increased from $111,241 to $128,549. Heightened demand actually dropped the average price of personal/desktop units from $1,142 to $970.
Leading vendors in the personal/desktop market include XYZprinting, with 17,000 units sold and $8 million in revenue, and Ultimaker with 6,000 units sold and $17 million in revenue. In the professional category, Stratasys continues to be the market leader with nearly $100 million in Q1 sales. However, the biggest gain in market share was recorded by EOS.
As a pioneer and leader in metal 3D printing, the German company registered $50 million in first quarter sales. This represents a 16 percent year-over-year increase.
Insights
This reported growth in metal 3D printing, or Direct Metal Laser Sintering, is no surprise. The desire for manufacturers to capitalize on the time and cost savings associated with additive manufacturing technologies has played a key role in spurring new developments at an escalated pace. And with the automotive and aerospace industries adopting DMLS for actual production parts, this pace shouldn't slow any time soon.
In regards to middle market equipment, although these units are not ready for prime time when it comes to manufacturing, they do have a place in the industrial sector. While many are ending up in the workshops of DIYers, hobbyists, and enthusiasts, they're also finding a home on the desks and in the labs of design engineers and product development specialists. In this setting they can be extremely useful for prototyping and preliminary product testing.
Both categories are well positioned for continued increases in sales and the associated drops in price. The ability for manufacturers to properly apply these technologies could generate significant competitive advantages in getting products to market more quickly.
Related