Additive Manufacturing / 3D Manufacturing
3D Printing Re-Shapes Shoe Manufacturing, Supply Chain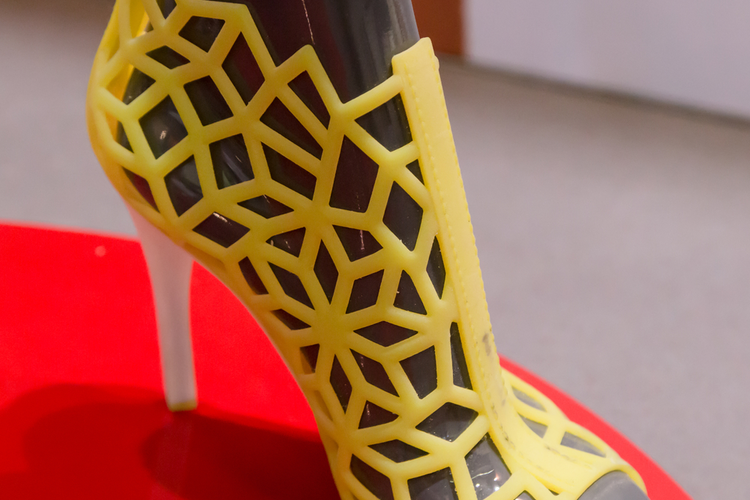 FitStation, powered by HP, is a new platform utilizing 3D printing technology to produce footwear that is based on the unique measurements of an individual's foot. With technologies that include 3D scanning and dynamic gait analysis, the hardware and software that comprise the platform create a one-of-a-kind digital profile of each foot, collecting length, width and volume data.
According to the company, FitStation is the first end-to-end option for individual off-the-shelf shoe and insole recommendations. It analyzes the scanned data and produces details for polyurethane injected midsoles that will vary based on individual needs. The system will use HP Multi Jet Fusion printing technology to produce the insole.
Superfeet, a company that has been designing and selling custom insoles for 40 years, is partnering with HP to provide the service in select stores across its 4,000 retail locations. The company feels the platform could be positioned to uniquely address consumers with a particular focus on comfort, preventative health, and safety.
The platform also allows customers to create a profile. This profile can be used to access off-the-shelf insole and shoe recommendations or in making a fully customized 3D printed insole on site. The service could introduce a whole new business model for retailers.
HP feels the FitStation's ability to provide in-store manufacturing essentially creates a just-in-time fulfillment service. This could help reduce inventory levels, and the related costs, as well as diminish the impact of constantly trying to mesh supply with changes in consumer preference. The process could also eliminate or reduce product returns that emanate from size and fit issues.
Related