Additive Manufacturing / 3D Manufacturing
3D Printing Offers A Clear Vision For Time, Cost Savings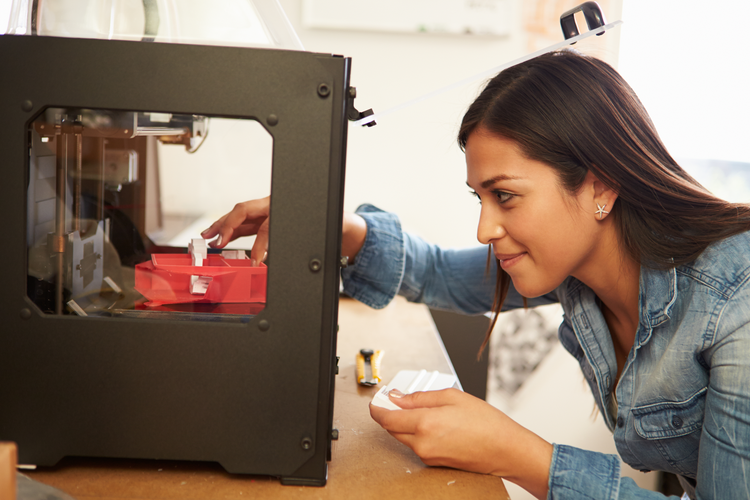 The ability to reduce time-to-market is one of the key selling points driving 3D printing technology and applications. In the world of manufacturing, it's rare that this can be realized by one individual part. However, it appears that eyeglass frames are an exception to that rule, and one of 3D printing's core companies is looking to leverage that dynamic.
Using traditional methods, it can take frame designers up to 18 months to get their newest designs to the retail space. To this end, Stratasys has created a rapid prototyping solution that is unique to the eyeglass market. Dubbed the VeroFlex Rapid Prototyping Eyewear Solution, Stratasys is hoping to trim as much as 12 months off this design-to-retail timespan.
The platform combines one of the company's multi-color, multi-material printers with VeroFlex, a material specially designed for eyewear due to its combination of stiffness and flexibility. This composition allows the glasses to meet the industry requirements for drop and stress testing, as well as lens-mounting and wearability standards.
Stratasys states this new solution could reduce time-to-market for frame manufacturers by over a year – enabling them to respond to customer-driven design changes while these trends are still in high demand. These trends include the use of new colors (Cyan, Magenta, Yellow, White, Black, and Clear), shading that includes solid, opaque, and transparent, as well as textures such as wood grains, leather, stitching, bone, and carbon-fiber.
While Stratasys focused on bringing time-to-market benefits to one marketplace, Silicon Valley-based Carbon expanded its materials programs on a wider scale. The company, which offers its own collection of proprietary processes, equipment, and materials, recently unveiled a materials program that will offer bulk packaging of polymer resins.
The company states that this could produce cost savings of as much as 40 percent for high-volume customers. The first material utilizing the platform will be a rigid polyurethane that will be sold for $100 less per liter. Carbon has also unveiled a new resin dispensing instrument called an MMD (Meter Mix and Dispense) that was developed with Henkel Adhesive Technologies and is specifically focused on easier bulk dispensing.
Related