Additive Manufacturing / 3D Manufacturing
3D Printing Could Transform Assembly Operations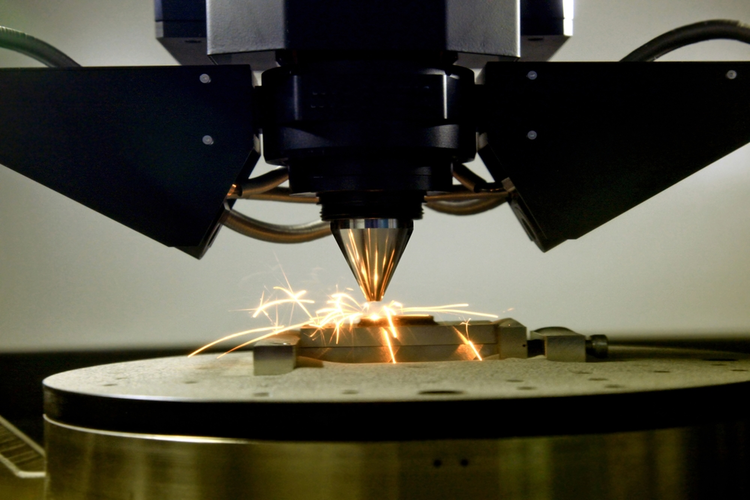 Eckhart Tools, Inc. builds tools for assembly lines that allow for positioning large sub-systems and assemblies more efficiently, which helps to streamline production. The company, which works with customers in industry segments that include automotive, aerospace, heavy construction, and medical device production, recently entered a three-year collaborative agreement with Stratasys to advance the adoption of 3D printing.
Eckhart is going to explore the potential of completely replacing metal tools with 3D-printed equivalents. The company sees three primary ways in which additive manufacturing could improve their products:
Decreasing weight to improve ergonomics. A lighter and more organically-shaped tool should be easier to operate and move. A benefit of additive manufacturing is its ability to produce organically-shaped parts that are lighter than conventional designs and strong enough to replace metal.
Additive manufacturing could help avoid the use of extra material that's needed in traditional production approaches, but doesn't provide value and can actually reduce the line-of-sight for the user.
As is usually the case with 3D-printed parts, the number of parts needed per assembly is minimized. This reduction helps to simplify production and reduce the costs associated with sourcing multiple components.
In addition to accelerating the adoption of 3D printing, the partnership hopes to spotlight how Industry 4.0 technologies like microsensors embedded within 3D printed tools can provide advanced data capture opportunities. The collection and management of this type of information can provide production, maintenance, and operational data that will fuel smart factories of the future.
Related