Additive Manufacturing / 3D Manufacturing
3D-Printed Tire Never Goes Flat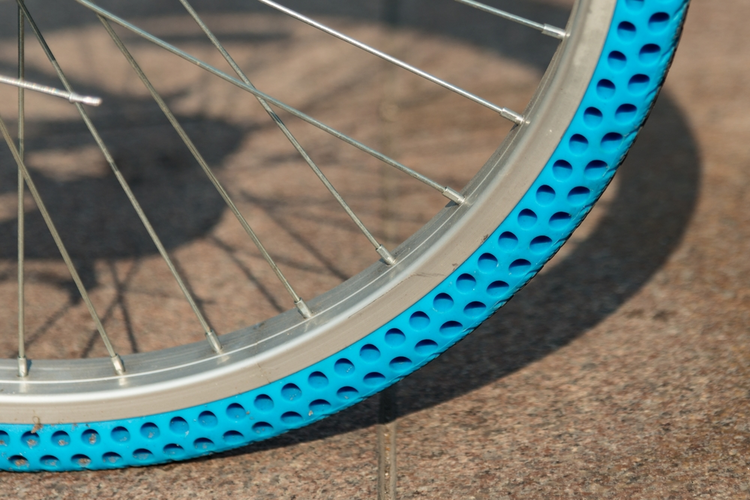 3D printing service bureau BigRep recently used one of its industrial 3D printers to create a bicycle tire that resolves the single greatest obstacle a cyclist can encounter – flat tires. In possibly creating the world's first 3D-printed airless bicycle tire, the design shows how custom-made thermoplastic elastomers can bring added flexibility to 3D-printed objects. The material also offers considerable temperature resistance and durability.
The company is looking at designing different tires according to the type of bicycle or terrain the rider most frequently encounters. It's even conceivable to have printed tires for different weather conditions. While the tires are a success, commercializing them wasn't the goal of the project. Rather, BigRep said the main aim is to highlight the potential of large-scale 3D printing. So despite the possible market for such a tire, it remains a concept design.
While the 3D printing aspect is unique, it's worth noting that Bridgestone, a company that's been making tires for more than 85 years, has been working on a design for an airless tire since 2010. They're hoping to have something on the road by 2019.
Image Credit: CLS Digital Arts/Shutterstock.com
Related