Additive Manufacturing / 3D Manufacturing
3D-Printed Rocket Engine Parts Pass NASA Test
Welcome to Thomas Insights — every day, we publish the latest news and analysis to keep our readers up to date on what's happening in industry. Sign up here to get the day's top stories delivered straight to your inbox.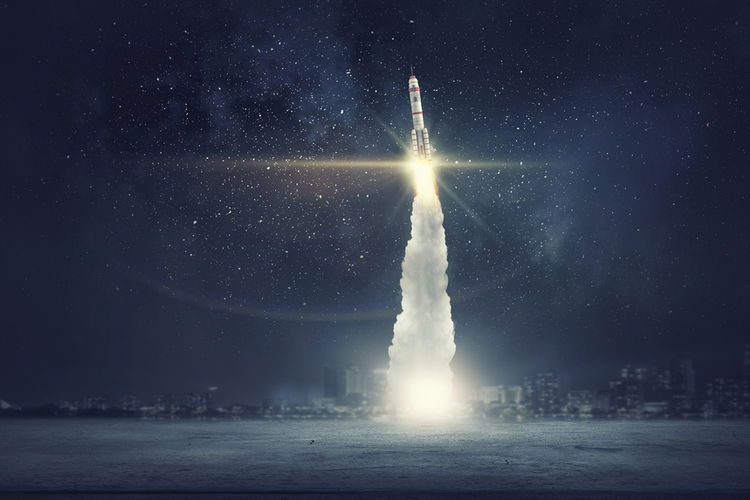 NASA recently completed hot-fire testing of a rocket engine containing its largest 3D-printed part ever. The engine is Aerojet Rocketdyne's RS-25, which was developed as part of the new Space Launch System that will transport astronauts and cargo to the moon and on deeper space exploration missions. The SLS will use four of the engines.
The project could be a win-win for NASA. While the RS-25 has gained a reputation for reliability, the additive manufacturing approach helps lower the overall weight of the engine, which saves fuel. The ability to 3D-print the parts also speeds production.
The specific part is known as a pogo accumulator assembly, which was manufactured at Aerojet Rocketdyne's facility in Los Angeles. This part is basically a shock absorber that helps dampen the rotational vibrations caused by propellants as they move between the vehicle and the engine. This reduction ensures a safer flight and a more predictable engine operation.
It consists of two components – the pogo accumulator and pogo-z baffle. Both were made using a 3D-printing technique called selective laser melting, which uses lasers to fuse metal powder into a pattern by adding layers of material to produce the part. On the accumulator alone, this technique reduced the number of welds by 78 percent.
The successful test means Aerojet will look to see if other parts of the engine could be produced with an additive manufacturing approach as well. The combination of less welding and shorter production timelines adds flexibility to designing and producing these complex parts. This dynamic could make 3D-printing an even more important part of future developments for both Aerojet and NASA.
Related