Additive Manufacturing / 3D Manufacturing
3D-Printed Part Improves UAV Performance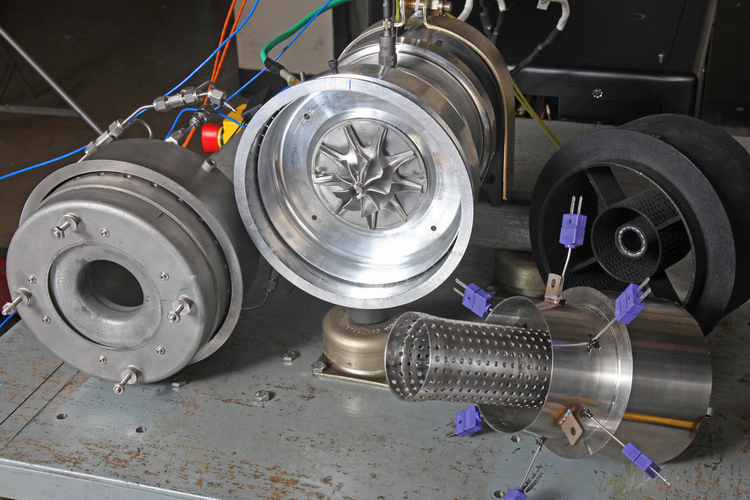 Researchers at San Antonio-based Southwest Research Institute (SRI) recently produced a radial gas turbine with a selective laser melting (SLM) machine. The turbine is used in a small generator that provides electricity for an unmanned aerial vehicle (UAV). The durability of the part expands the lifespan of the turbine from hundreds to thousands of hours before needing to be replaced.
The problem with current models is that the generator's combustion process raises the temperature of the gas, which ultimately damages or destroys the turbine. The new design has small airflow passages that cool the turbine without sacrificing performance. The new part is also more compact and efficient in meeting the needs of small, unmanned aircraft.
The SLM machine's ability to build complex metal parts layer-by-layer allowed for the quicker production of a part used in larger aircraft but was never attempted for something this small. The cost savings of the SLM also makes it an attractive option for many aerospace applications.
SRI took delivery of the SLM machine in December. This component is the first part produced through their Metals Additive Kickoff Emphasizing Research Synergies (MAKERS) program, an internal research and development effort. MAKERS is designed to encourage collaboration between SRI researchers on projects utilizing 3D printing technology.
Image Credit: Southwest Research Institute/https://www.swri.org/press-release/small-cooled-turbine-drones-reliable-efficient
Related