3 Reasons Why Supply Chain Sustainability Makes Business Sense
Welcome to Thomas Insights — every day, we publish the latest news and analysis to keep our readers up to date on what's happening in industry. Sign up here to get the day's top stories delivered straight to your inbox.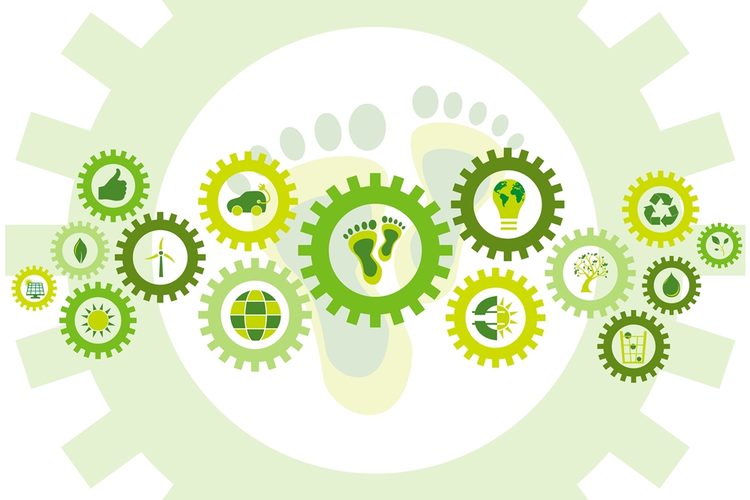 Perceptions of supply chain sustainability have shifted from a nice-to-have PR exercise to a critical business imperative driven by changing customer expectations, real impacts on stock prices, and an understanding of the vast opportunities to improve sustainability in global supply chains.
1) Customers are Voting with Their Wallets
Customers are increasingly savvy and discerning when it comes to making purchasing decisions based on the sustainable practices of companies. Increasingly, customers expect retailers to provide visibility into:
How products were sourced
What materials went into production
The products' (or components') end-of-life scenarios
Sustainability advocates are meeting this need for visibility by developing products such as the Good On You ethical fashion app. Users simply search the app for the brand name or type of product they're looking for to see how they rate. The rating scores brands on their labor, environmental, and animal rights practices to provide shoppers with the information they need to make more informed choices.
Institute for Supply Management CEO Tom Derry told Procurious.com that his own daughter takes sustainability issues such as palm oil usage into account whenever she purchases a product. "Customers won't hesitate to walk away from a brand and never come back," he said. "This could mean a brand will then miss out on six or seven decades' worth of business with that customer."
2) ESG Ratings Impact Stock Prices
There was a time when sustainability was merely a PR strategy, but today, stock prices are driven by more than just financial performance. Companies like JP Morgan publish Environment, Sustainability, and Governance (ESG) ratings, which in turn impact the stock price and therefore have the attention of company boards, C-suite executives, and shareholders. Other indices include the S&P500 Environmental & Socially Responsible Index and the Dow Jones Sustainability Indices.
A supply chain shock or risk-type event can have a severe impact on share price and brand equity. After the 2010 Deepwater Horizon spill, for example, BP's stock fell by 51% in just 40 days on the New York Stock Exchange, going from $60.57 on April 20 to $29.20 on June 9, 2010. By June, the company's total value lost since April was $105 billion.
Brands that have built up a reputation for integrity, sustainable practices, and robust corporate social responsibility are more likely to bounce back faster after a risk-type event takes place.
3) Supply Chains are Key to Sustainability
A recent study from McKinsey found the supply chains of consumer businesses hold the biggest opportunities for breakthroughs in sustainability performance. The authors wrote that the typical supply chain "creates far greater social and environmental costs than [a company's] own operations", accounting for more than 80% of greenhouse gas emissions and more than 90% of the impact on air, land, water, biodiversity, and geological resources.
In other words, even though a consumer company may have worked hard to implement sustainable practices and clean up its own operations, these efforts will be ineffective unless the company also addresses sustainability across its global supply chain. Companies are held responsible for the actions of their suppliers, and consumers will reject a company's attempt to blame a sustainability breach on their supplier base.
Consumer businesses, however, are in a strong position to influence their suppliers and drive sustainable change throughout the supply chain. Technology is a major enabler in driving supply chain sustainability, with:
big data leading to more accurately predicted demand (and therefore a reduction in the cost of excessive inventory, transport, and disposal)
3D printing lowering material and transportation costs
machine learning helping to combine shipments and reduce empty truckloads
predictive maintenance preventing downtime due to machinery breakdowns
The potential benefits of implementing these technologies are helping flip the perception of supply chain sustainability from being an expensive cost to the business to an essential cost-saving strategy that makes business sense.
Image Credit: ARTDESIGN.NL
Related