2 Key Challenges for Healthcare Construction in 2019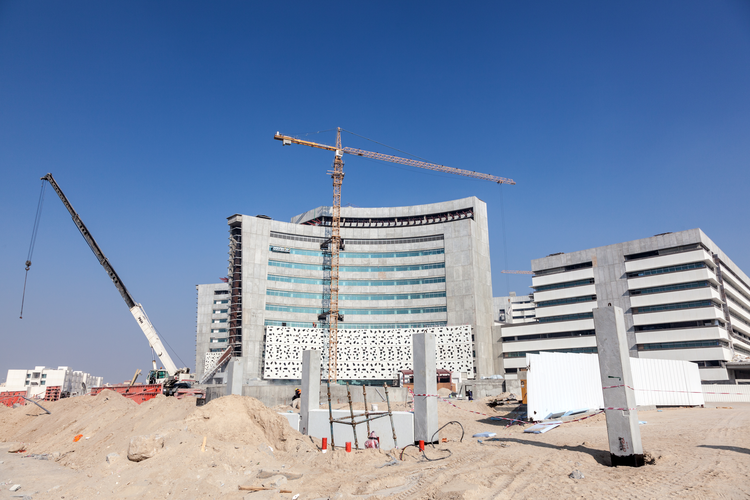 As the health care construction industry heads into 2019, two key challenges impede the growing market: increasing demand for medical office space and the rising costs of securing, building, or maintaining such spaces.
Demographic changes necessitate more medical office space, while rising health care construction costs are difficult to offset. Modular solutions solve these challenges and deliver needed space cost-effectively.
Rising Demand for Medical Office Space
The population of people 65 and over in the U.S. is rising, with approximately 17% of the nation falling into this age group by 2020. This age group also has the highest number of primary care medical visits per year, over 90 per 100 people, meaning that more seniors will require sufficient medical office space across the country to accommodate their visits.
Over the next two years alone, more than 150,000 health care practitioners are expected to join the U.S. economy, further increasing the demand for health care construction and medical office space. Each practitioner needs between 1,000 to 1,500 square feet of medical office space, creating a demand between 150.5 million to 225.8 million square feet in 2019. This growth has the potential to outpace available health care real estate in certain markets across the country, leading to increased construction to fill critical demand.
Increasing Health Care Construction Costs
In addition to space demands, the cost of construction is also climbing — it has increased 3 to 4% over the last 10 to 15 years. A medical facility built in today's market is double the price of the same office constructed in 2002. Cost increases stem from various factors including accommodating new medical equipment technology, security and patient monitoring systems, and infection control measures.
Capital is also less available in today's market, leading to subsequent cost increases. Since the housing lending collapse and economic recession, the health care construction industry has been impacted by capital costs and availability, further driving an increase in building costs for new medical facilities.
Modular Health Care Construction Solutions
Prefabricated, modular buildings are a sound solution that cost-effectively meets the rising space demands of the construction industry. In fact, the health care market is using modular buildings more than any other market sector, at a rate of 49%. Modular construction offers advantages in both new construction and renovating existing health care facilities.
Modular construction uses quality materials that meet the stringent requirements for medical facilities. Customization is not sacrificed even though these buildings are prefabricated—this type of building can be customized to meet the ranging needs of healthcare practitioners using the space.
Manufactured off-site, modular health care buildings can be assembled quickly, requiring less energy and labor, both skill- and time-wise. With a cleaner construction process than traditional construction, modular buildings can be assembled faster, open for service sooner and meet the growing demands of the nation's aging population. Modular solutions in health care constructions are ideal for medical buildings, restrooms, locker rooms, laboratories, and clean rooms.
As the health care construction industry heads into the new year, contractors must focus on the increasing space demands and building expenses. Cost-effective modular building solutions deliver customizable spaces without many of the expensive requirements of traditional construction. As the health care industry changes at an increasingly rapid pace, modular buildings are helping facilities meet patient demands without high construction costs.
Resources:
Image Credit: Philip Lange / Shutterstock
Related