Webster Engineering JB1 Burner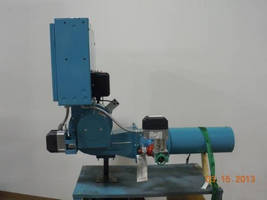 Winfield, Kansas – Webster Engineering announces the shipment of a JB1G gas burner.  The unit is rated at 40 HP and uses the Siemens LMV37 linkageless control system for higher efficiency.  Built to an inverse configuration with extended nose to match the requirements of a Saskatoon Boiler.



The JB burner series ranges from 10 HP to 300 HP, available with linkage or linkageless controls and can be upgraded to a high efficiency model, the JBS series.



More from Software