VentElite Ventilator for Small Rodents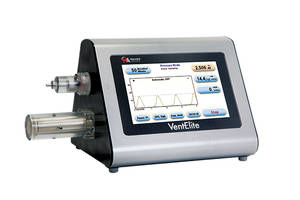 The Harvard Apparatus VentElite allows for pressure or volume controlled ventilation in animals ranging in size from mouse to guinea pig.
The large touch-screen features a real-time graphical representation of the measured pressure as well as numeric displays of pressure, tidal volume and respiration rate. Features of the VentElite include manual or programmable Sigh, Inspiratory or Expiratory Hold, adjustable I:E and audible alarms. The VentElite is ideal for applications ranging from small rodent open chest procedures to lung injury and isolated lung studies.
Key features
Real-time graphical display
Easy-to-use color touchscreen
Pressure or volume control in a single ventilator
Manual or programmable Sigh
Inspiratory or Expiratory Hold
Adjustable I:E
Harvard Apparatus is a wholly owned subsidiary of Harvard Bioscience, Inc. Harvard Bioscience is a global developer, manufacturer, and distributor of innovative and specialized products to enhance bioresearch.
For more information, contact:
Harvard Apparatus
84 October Hill Road
Holliston, Massachusetts 01746 USA
Toll Free: 800-272-2775
Phone: 508-893-8999
Fax: 508-429-5732
E-mail: [email protected]