Valeritas Announces That V-Go® Insulin Delivery Device Has Launched in Italy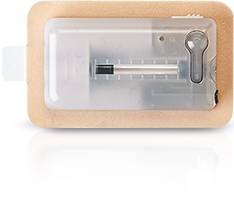 BRIDGEWATER, N.J., Oct. 19, 2018 (GLOBE NEWSWIRE) -- Valeritas Holdings, Inc. (NASDAQ: VLRX), a medical technology company and maker of V-Go® Wearable Insulin Delivery device, a simple, all-in-one, wearable insulin delivery option for patients with diabetes, announced today V-Go has launched and is now available in Italy through its previously disclosed exclusive distribution agreement with Movi SpA ("Movi").
"We are happy to announce the V-Go Wearable Insulin Delivery device is now available in Italy for patients with type 2 diabetes," said Valeritas CEO, John Timberlake. "We are excited that the 2 million people in Italy diagnosed with type 2 diabetes now have the option of a simple, affordable, all-in-one insulin delivery system. Valeritas looks forward to V-Go being demonstrated to physicians and patients during the 17th National Congress Italian Society Metabolism Diabetes Obesity (SIMDO) in Palermo, Italy this week."
"We are proud to be the first European country to officially introduce this new simple and effective device that will help people with Type II diabetes better control their glucose and improve their quality of life," said Movi President, Enrico Piero Bassani.
It is estimated that Italy has over 3 million people with diabetes, 2.0 million of whom are type 2 patients who have been diagnosed and treated. Approximately 56%, or 1.1 million type 2 patients, are not achieving A1c goal of less than 7%.
Through the distribution agreement, Valeritas will retain responsibility for product development, regulatory approval, quality management, and manufacturing while Movi will be responsible for sales, marketing, customer support, and distribution activities in Italy.
About Valeritas Holdings, Inc.
Valeritas is a commercial-stage medical technology company focused on improving health and simplifying life for people with diabetes by developing and commercializing innovative technologies. Valeritas' flagship product, V-Go® Wearable Insulin Delivery device, is a simple, affordable, all-in-one basal-bolus insulin delivery option for patients with type 2 diabetes that is worn like a patch and can eliminate the need for taking multiple daily shots. V-Go administers a continuous preset basal rate of insulin over 24 hours, and it provides discreet on-demand bolus dosing at mealtimes. It is the only basal-bolus insulin delivery device on the market today specifically designed keeping in mind the needs of type 2 diabetes patients. Headquartered in Bridgewater, New Jersey, Valeritas operates its R&D functions in Marlborough, Massachusetts.
More information is available at www.valeritas.com and our Twitter feed @Valeritas_US, www.twitter.com/Valeritas_US.
Investor Contacts:
Lynn Pieper Lewis or Greg Chodaczek
Gilmartin Group
646-924-1769
ir@valeritas.com
Media Contact:
Kevin Knight
Knight Marketing Communications, Ltd.
206-451-4823
pr@valeritas.com
More from Packaging Products & Equipment