University of Miami Wins 2018 Engineering Excellence Award for Its Innovation Bridge Project from the Florida Institute of Consulting Engineers (FICE)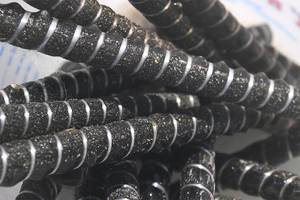 The Innovation Bridge was Built Without Any Black Steel Reinforcement Using Basalt America's RockRebar® Corrosion Free Concrete Reinforcement
OAKLAND PARK, FL - December 20, 2017 - Basalt America, a wholly-owned subsidiary of PayMeOn, Inc. ("Company") (OTC PINK: PAYM), is pleased to congratulate the University of Miami's Civil, Architecture, and Environmental Engineering Department on its "Grand" Engineering Excellence Award (EEA) received from the Florida Institute of Consulting Engineers (FICE). FICE's prestigious Engineering Excellence Awards recognize firms in Florida for their original or innovative applications to complex projects and studies. "Grand" Award winners are also invited to participate nationally in the "Academy Awards of the engineering industry," the 51st American Council of Engineering companies' Engineering Excellence Award competition.
According to Edward A. Cespedes, CEO of Basalt America, "We believe that the Innovation Bridge on the University of Miami Coral Gables campus offers a glimpse of how concrete construction needs to be built in corrosion prone areas. The bridge makes use of Basalt America's reinforcement products that represent substantial improvements over steel, especially as they relate to corrosion and sustainability, extending the service life of concrete structures and eliminating maintenance costs related to corrosion." Mr. Cespedes continued, "As architects, engineers and contractors begin to adopt composite rebar such as Basalt America's RockRebar® to complete their concrete projects, awards like this one bestowed on the University of Miami continue to build awareness and confidence for the continued specification and use by the construction industry of products like ours."
The FICE's Engineering Excellence Awards recipients are selected by a distinguished panel of judges representing government, media, transportation, education, environmental/water resources, public works, geotechnical and electrical design. Judges rated projects on the basis of uniqueness and innovative applications; future value to the engineering profession, social, economic, sustainable development and other considerations.
More from Agricultural & Farming Products